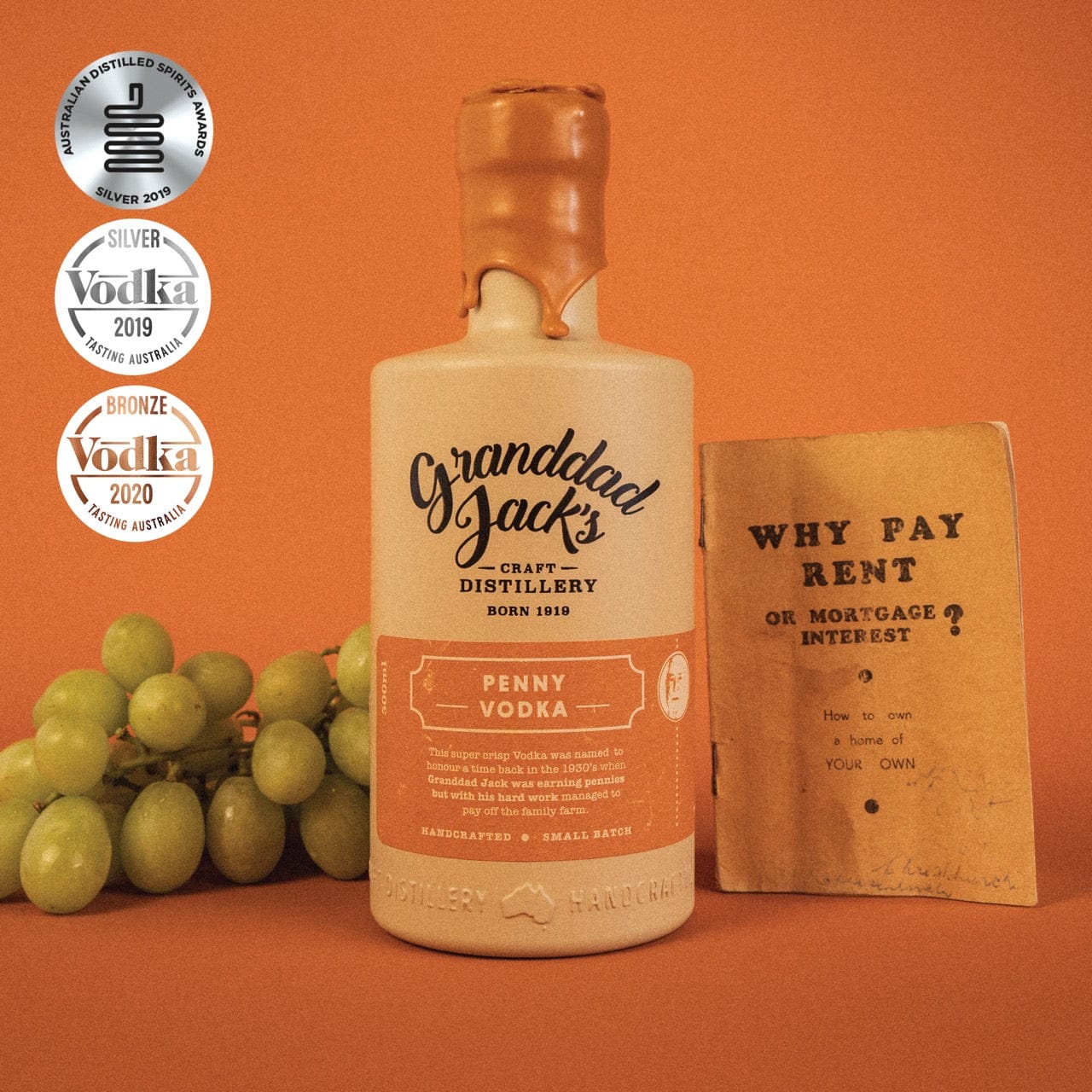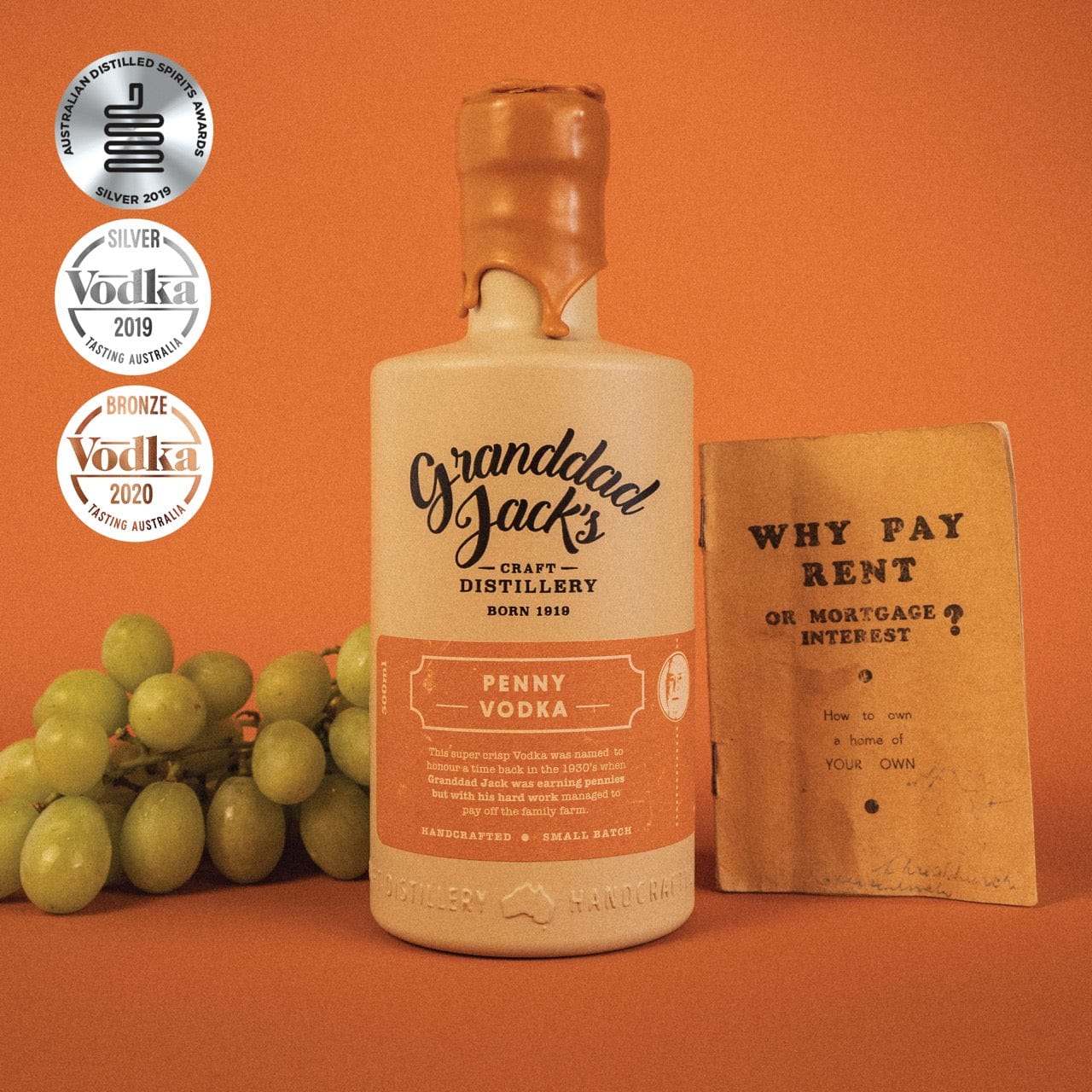 Previous Product
Next Product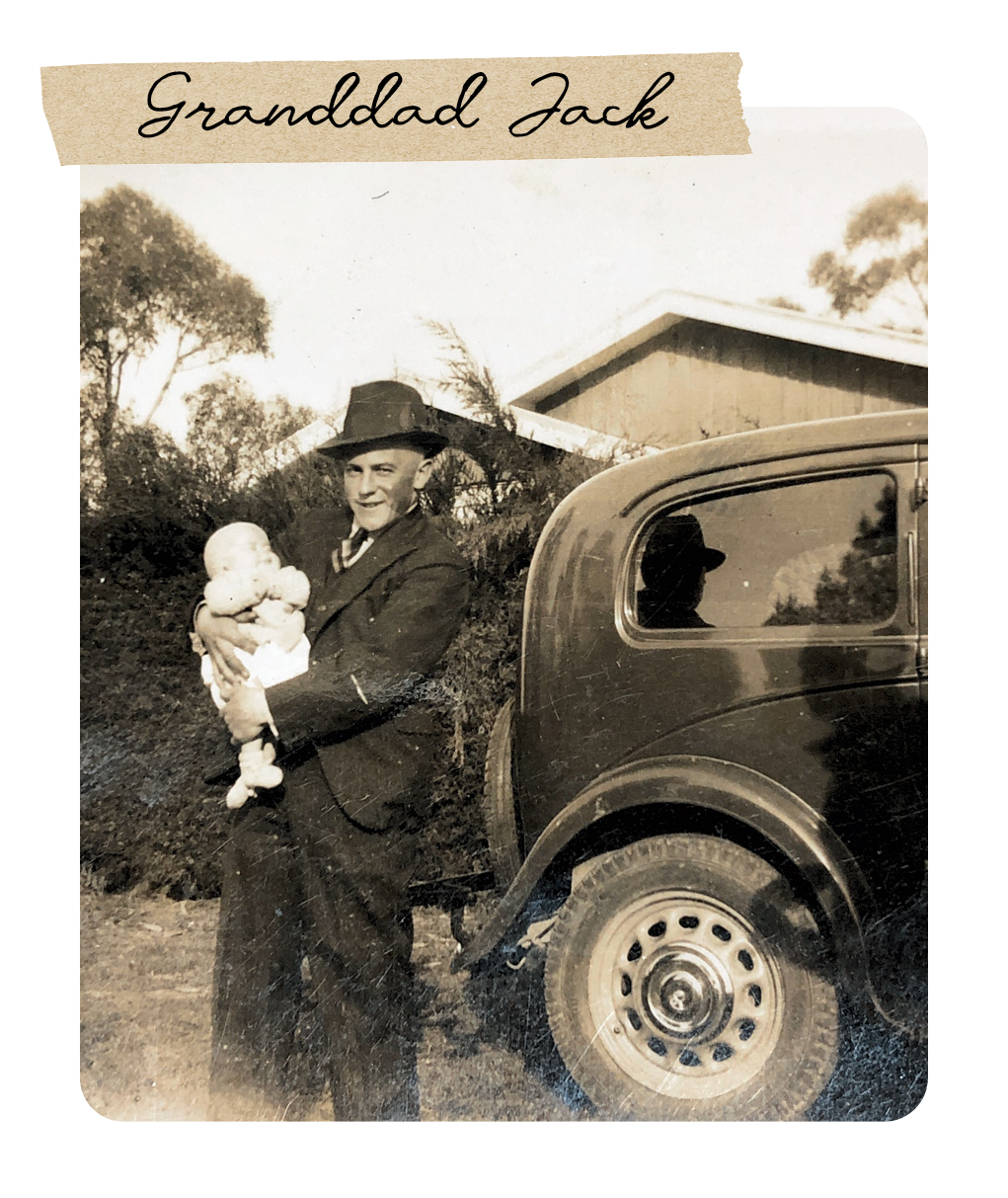 The story behind the spirit
why the name?
Did you know that a penny from 1930 can range in value from 25 cents to $2 million today? During the 1930s, Granddad Jack earned pennies and through determination and hard work, he managed to pay off the family farm. In honour of his achievements, we present Penny Vodka.
This vodka is a tribute to Granddad Jack's earliest success as a young boy. An elderly gentleman gave him a shilling and asked him to purchase cigarettes and matches. In exchange for his effort, Granddad Jack was allowed to keep the change. Determined to maximise his profits, he found a shortcut through the paddocks, managed to buy the items quickly and under budget, and earned a penny in change.
With his newfound wealth, Granddad Jack bought a cinnamon bar for a halfpenny and saved the other halfpenny for another day, savouring his success. This moment marked the first time he had made money.
Penny Vodka is made from the finest ingredients and expertly crafted, embodying the same grit and determination that Granddad Jack displayed as a young boy. From humble beginnings to great success, Granddad Jack's legacy lives on in every sip of this exquisite vodka.
only the finest ingredients
tasting notes
Distilled from neutral grape spirit: Unlike most gin & vodka brands with a base spirit distilled from grain, our white spirits are distilled from grape marc. This provides a superior base for our spirits with a smoother texture and is suitable for gluten-intolerant consumers. This choice of production also caters to the growing demand for sustainably produced spirits by providing a closed-loop ecosystem for the by-product of winemaking - grape skin.
Nose: Clean and crisp.
Palate: Smooth and velvety on the palate with a clean and crisp taste. The grape-neutral spirit base adds a subtle fruitiness that complements the vodka's purity and enhances the overall drinking experience.
Finish: Refreshing and satisfying with a clean finish that leaves a delicate hint of grape on the palate.
enjoy the experience at home
here are a few of our favourite products to pair with this vodka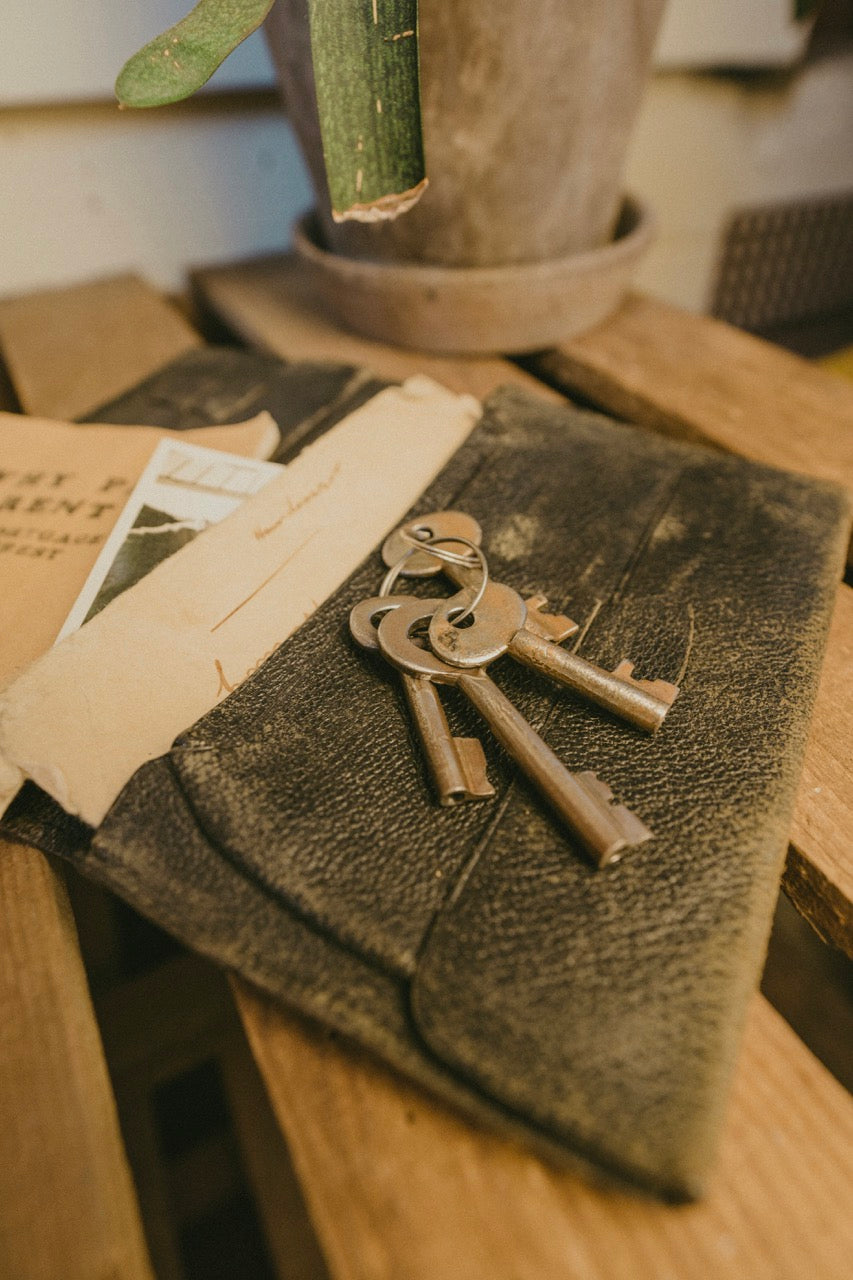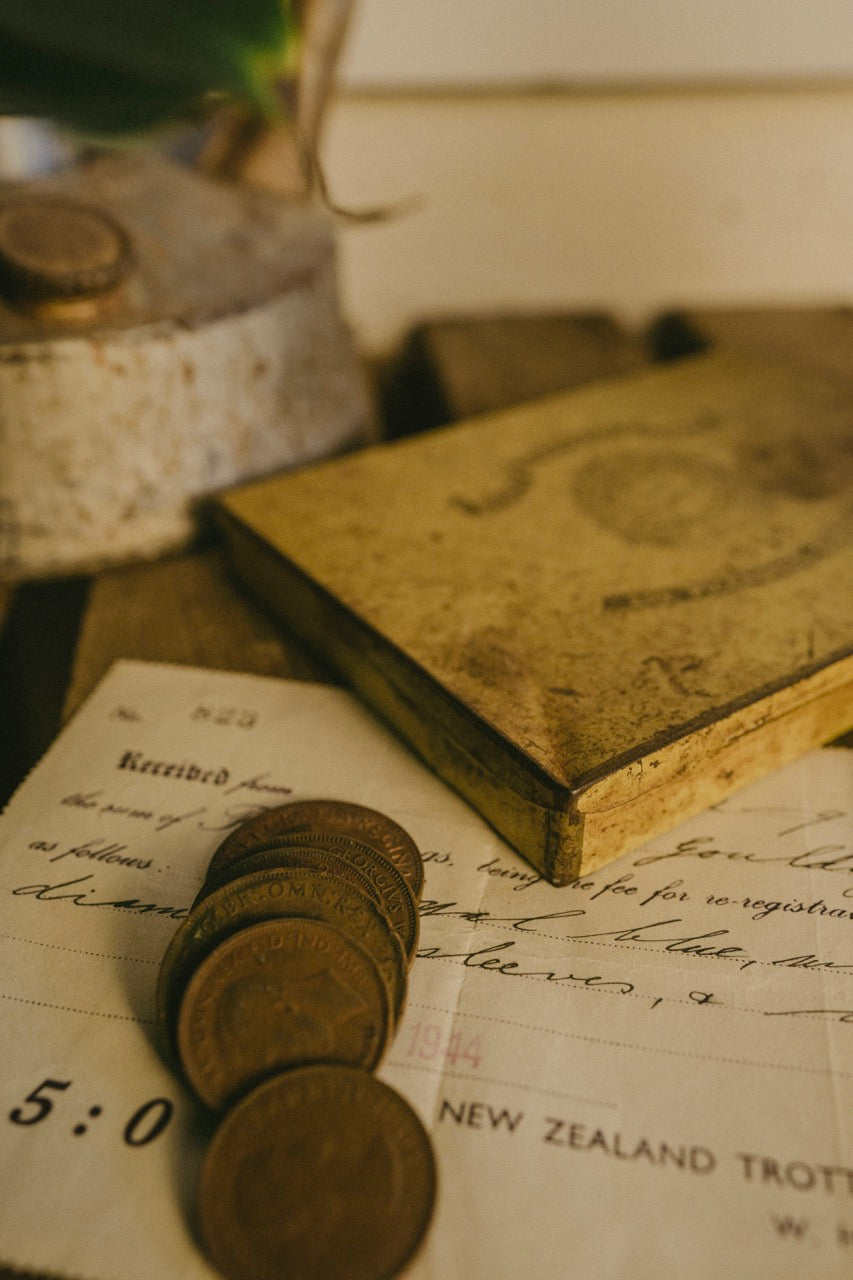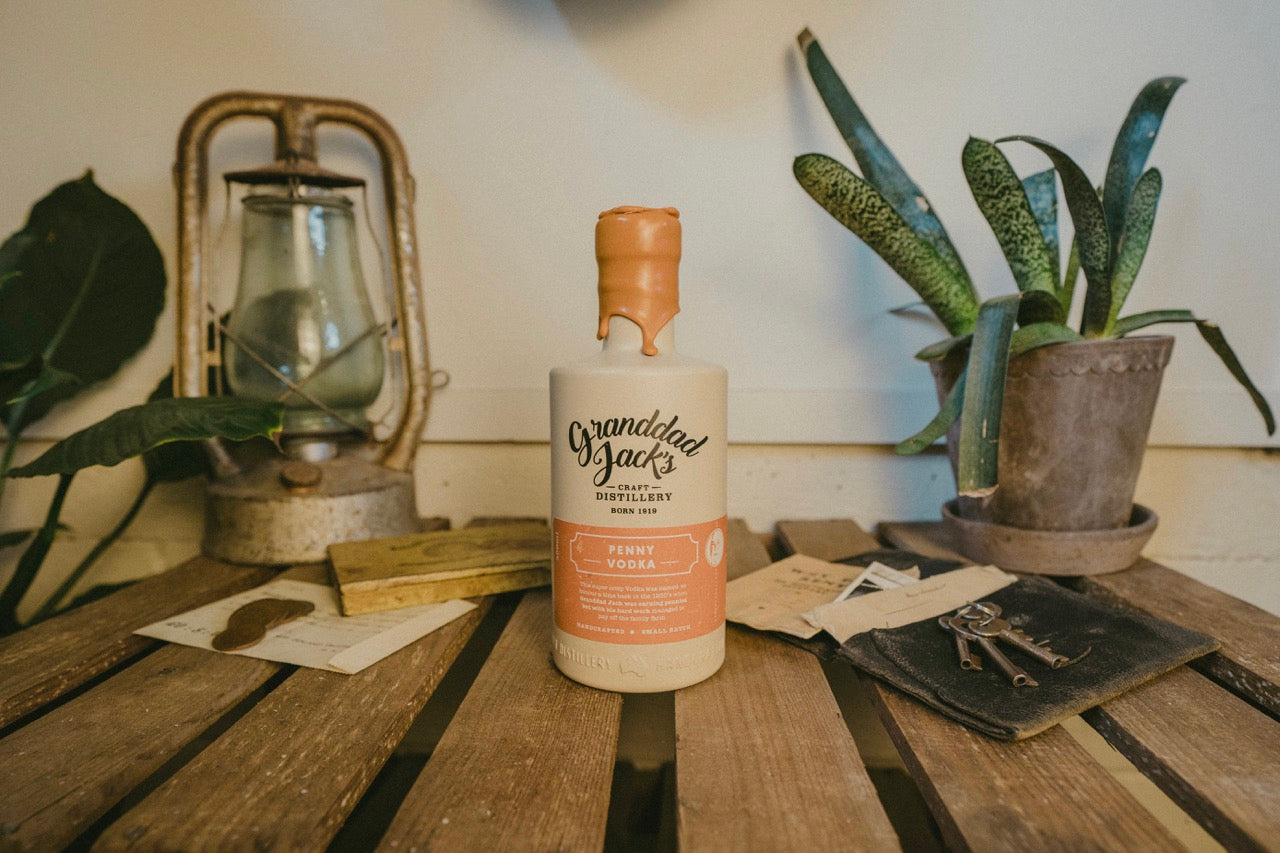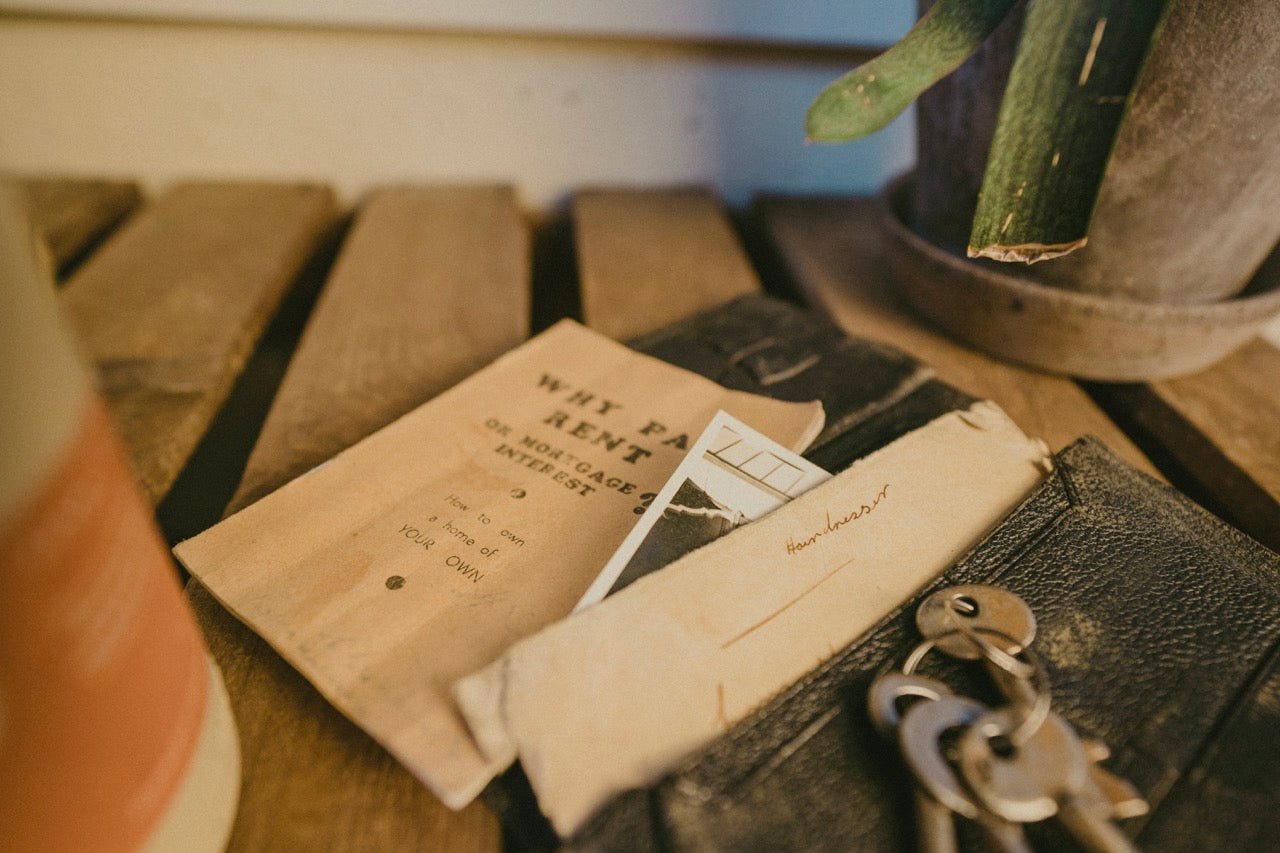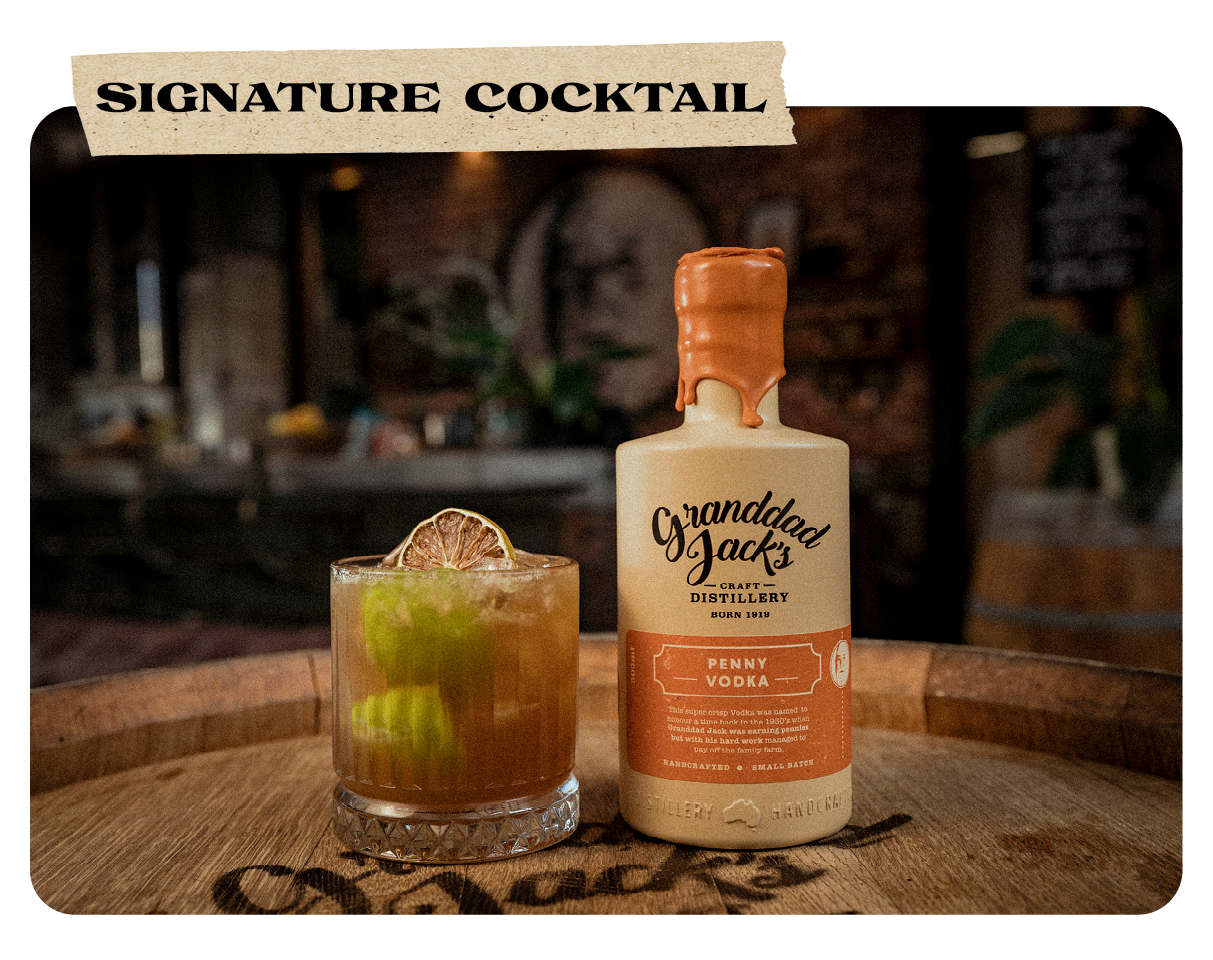 VODKA CAIPIROSKA
PENNY VODKA PAIRED WITH BROWN SUGAR AND LIME WEDGES MAKING FOR A DELICIOUS AND EASY-TO-MAKE COCKTAIL.
TRY IT NOW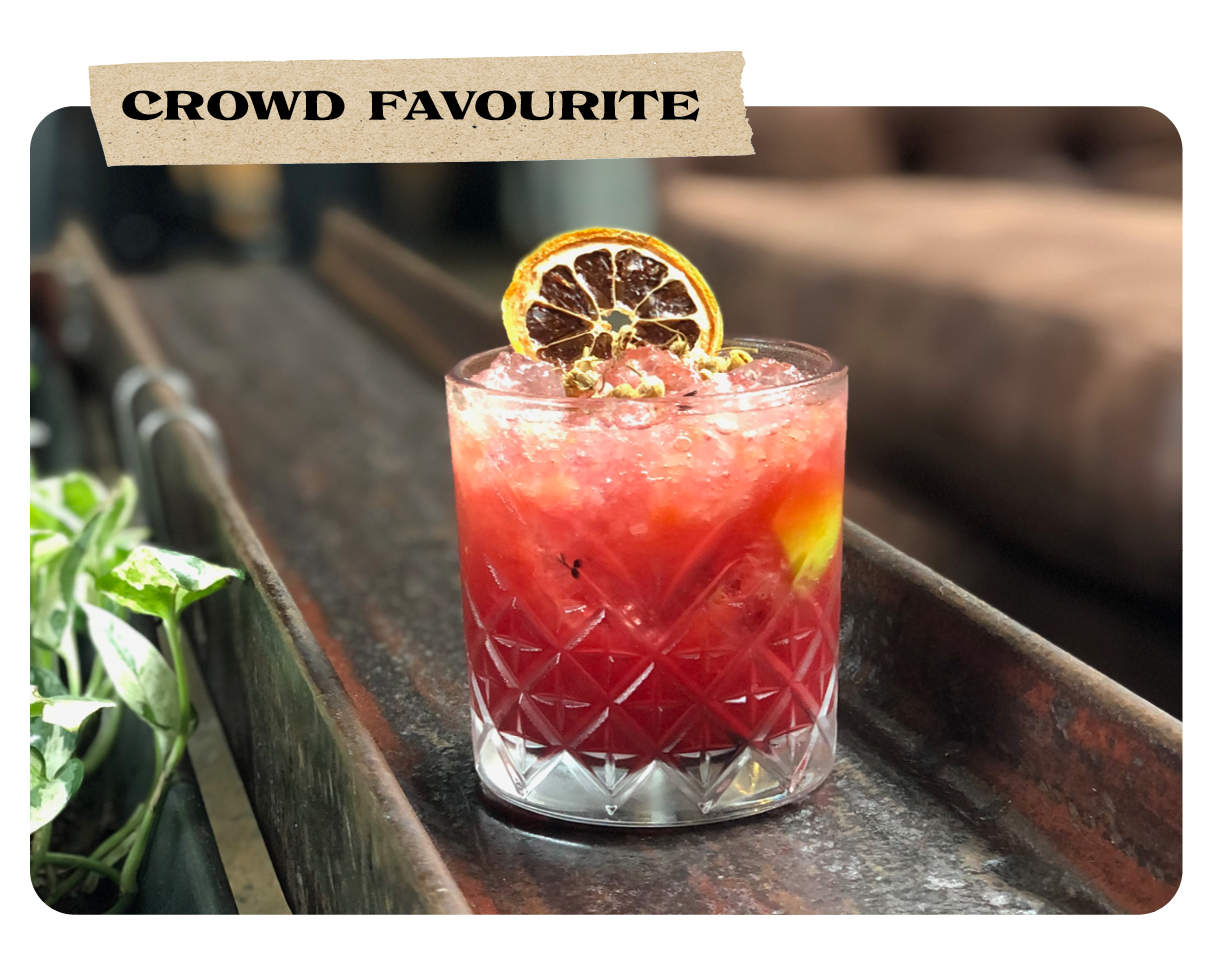 SPRING GARDEN COCKTAIL
ENHANCE THE BOTANICALS IN THIS GIN BY COMBINING THE AROMATIC TASTE OF ROSEMARY WITH THE CITRUSY FLAVOURS OF GRAPEFRUIT AND LIME.
GET THE RECIPE