Previous Product
Next Product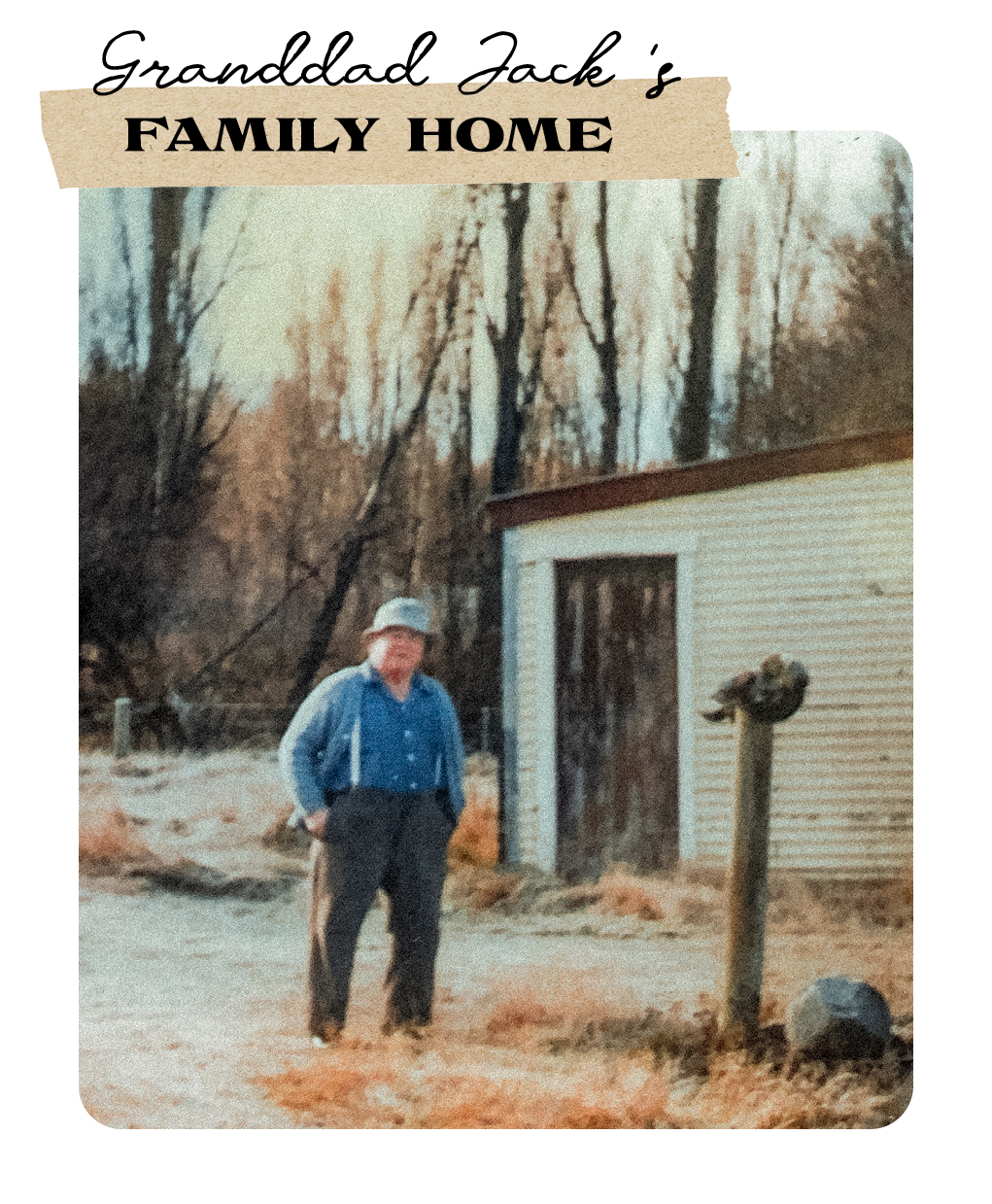 The story behind the spirit
why the name?
When Granddad Jack was just fourteen, he embarked on an extraordinary 65-mile journey on his bike with his mate. They were looking for work to save the family farm and were able to secure a job working at a sheep station.
On their journey, they carried only the bare necessities: a canteen composed of a billy fashioned from a syrup tin, two tobacco tins for brewing tea, a bit of milk, their lunch, and a prized possession, the first batch of Granddad's homemade whiskey.
Remarkably, they arrived at their destination by 3 o'clock, showing little sign of fatigue. Their feat was widely regarded as a remarkable achievement, particularly given the challenging uphill terrain of the journey, and the tale even made it into the local paper.
At 57% ABV, our 65 Miles navy strength gin is a tribute to Granddad Jack's dedication, integrity and all-around hard-arse nature. This navy-strength, full flavour, spiced gin represents all of his adventures and the tough roads he travelled throughout his early years. 
[Here he is pictured years later in front of the family farm he saved]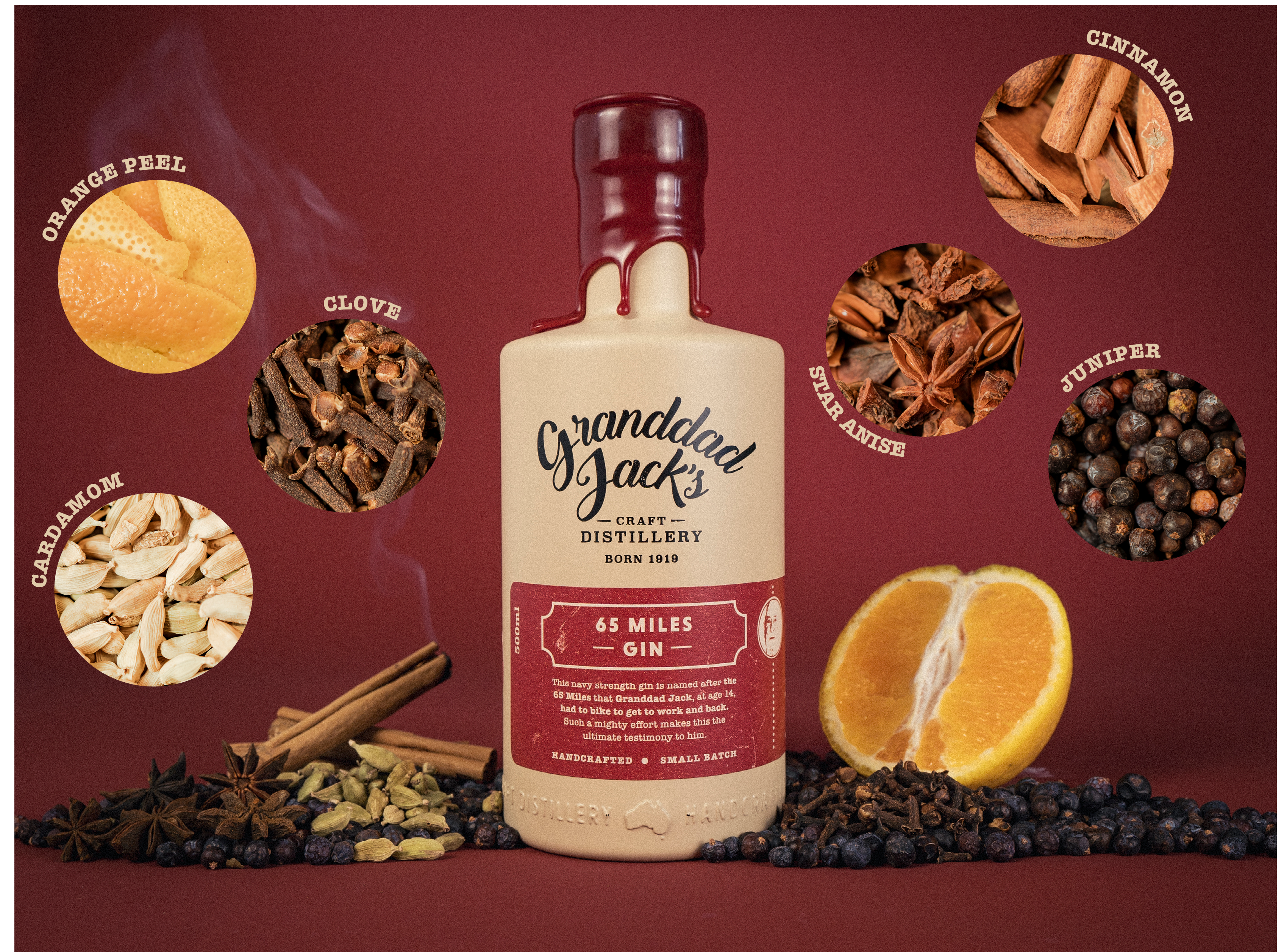 only the finest ingredients
tasting notes
Botanicals: Juniper, Orange Peel, Cardamom, Clove, Star Anise, Cinnamon
Nose: Bold and intense aroma of spices, cinnamon, clove, and orange peel with a hint of juniper in the background.
Palate: A fiery and full-flavoured gin that packs a punch. The spices are prominent, with cardamom and star anise adding complexity to the taste. The juniper is not shy but rather a complementary addition to the overall boldness of the gin.
Finish: Long and warming, with the spices lingering on the palate. The high alcohol content is noticeable but doesn't overpower the other flavours, leaving a satisfying and memorable aftertaste.
enjoy the experience at home
here are a few of our favourite products to pair with this gin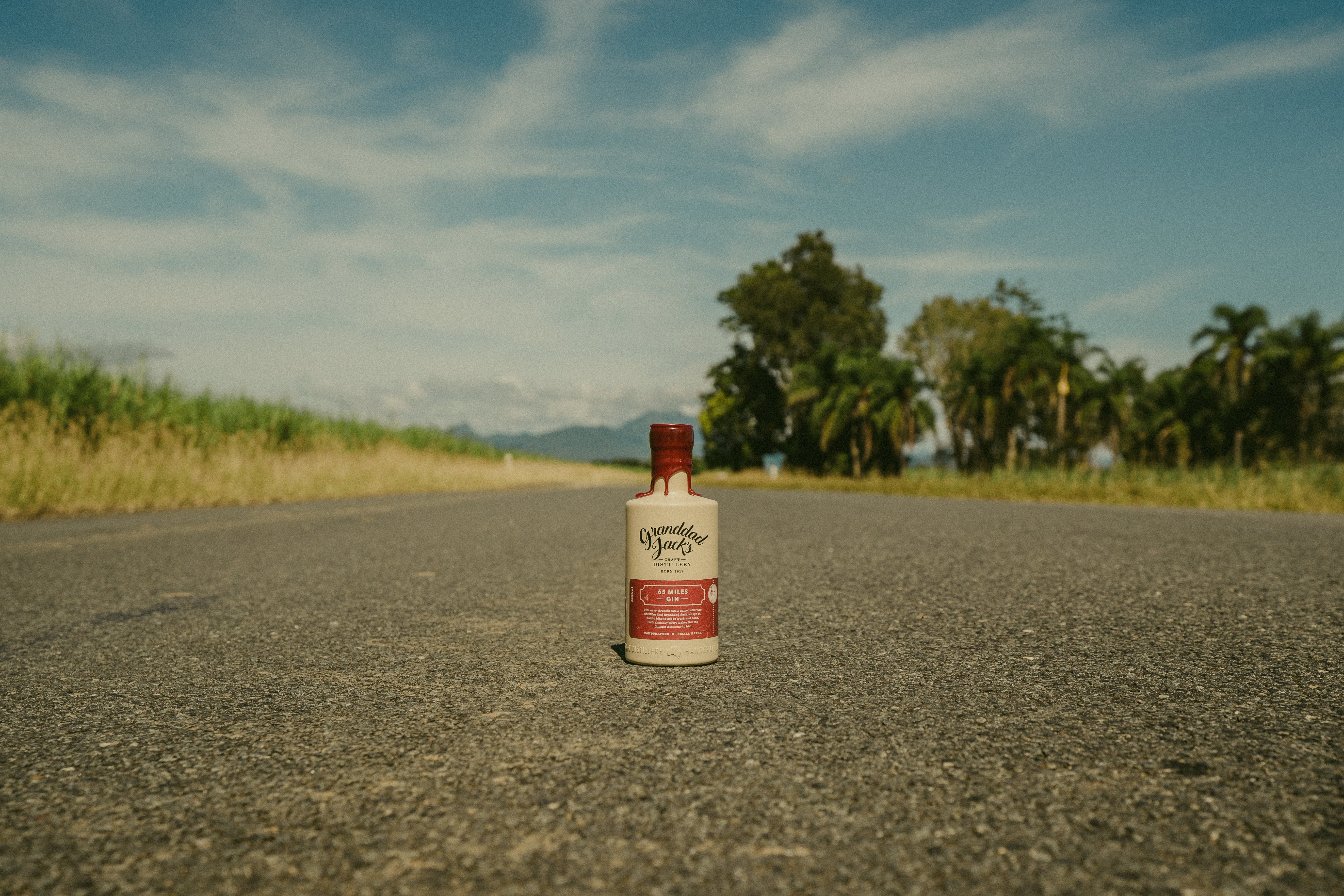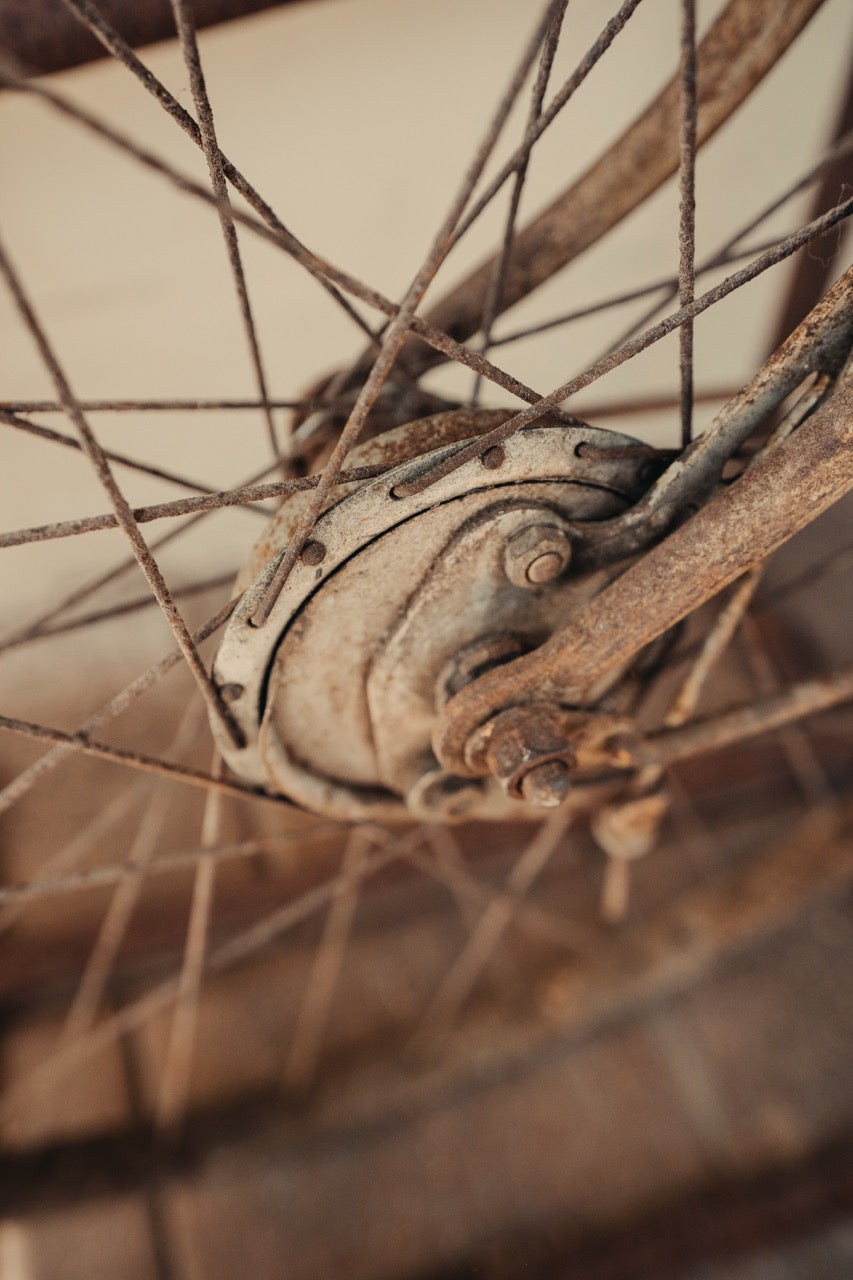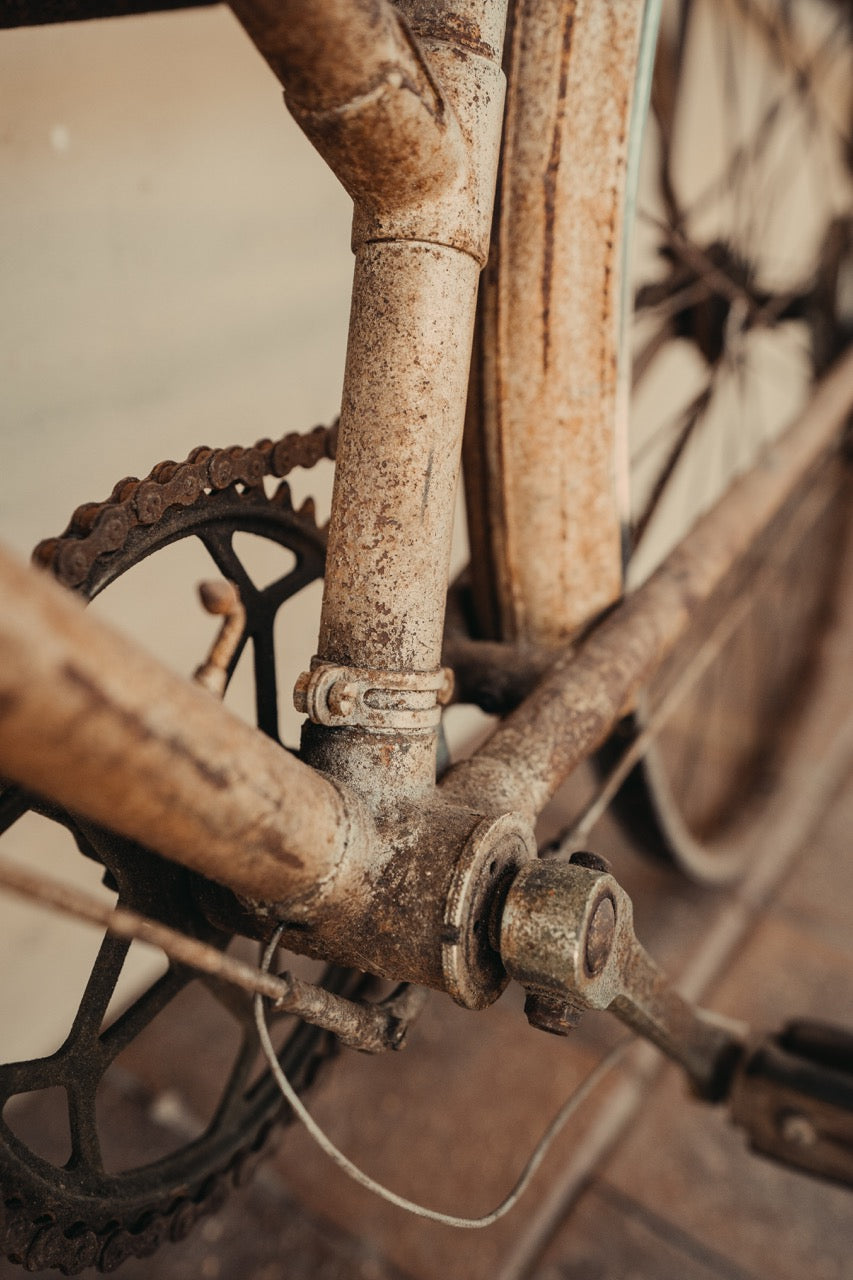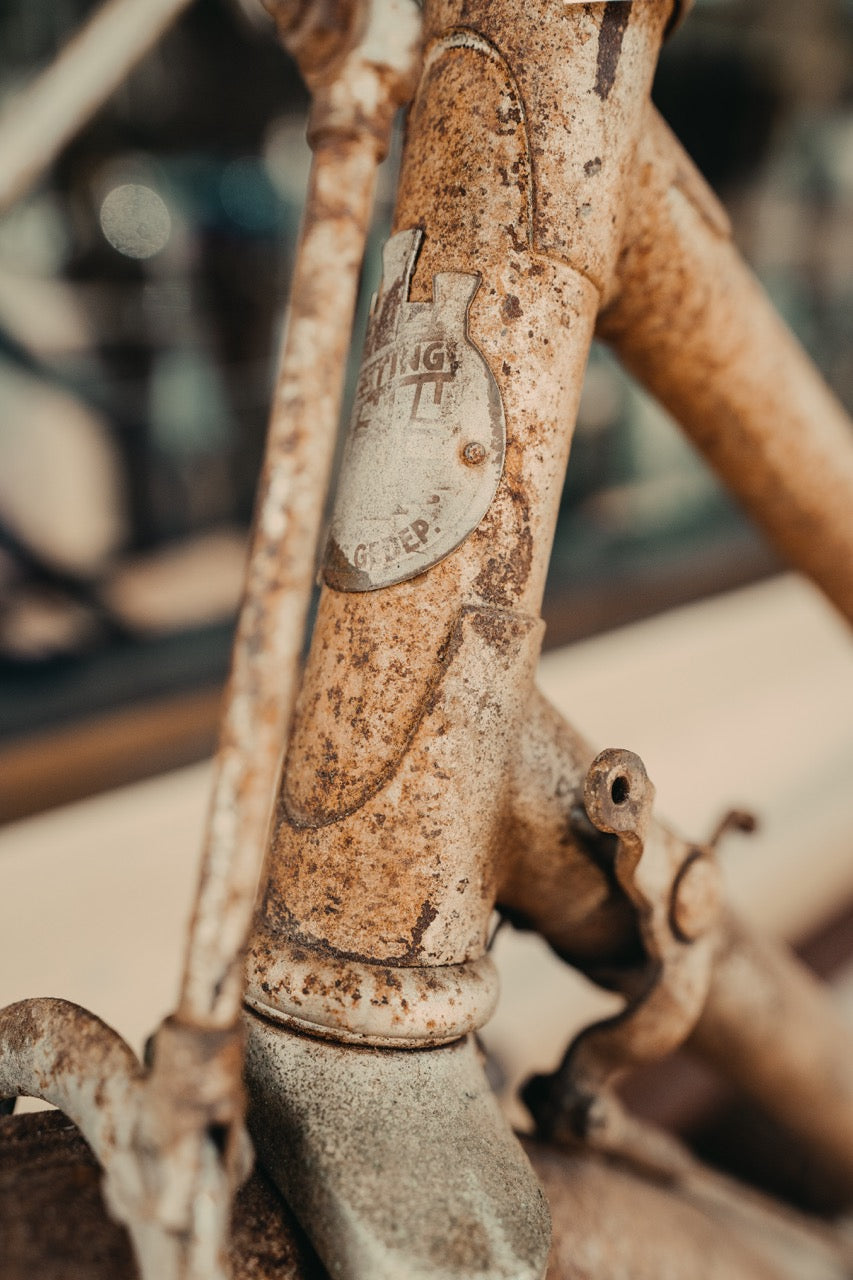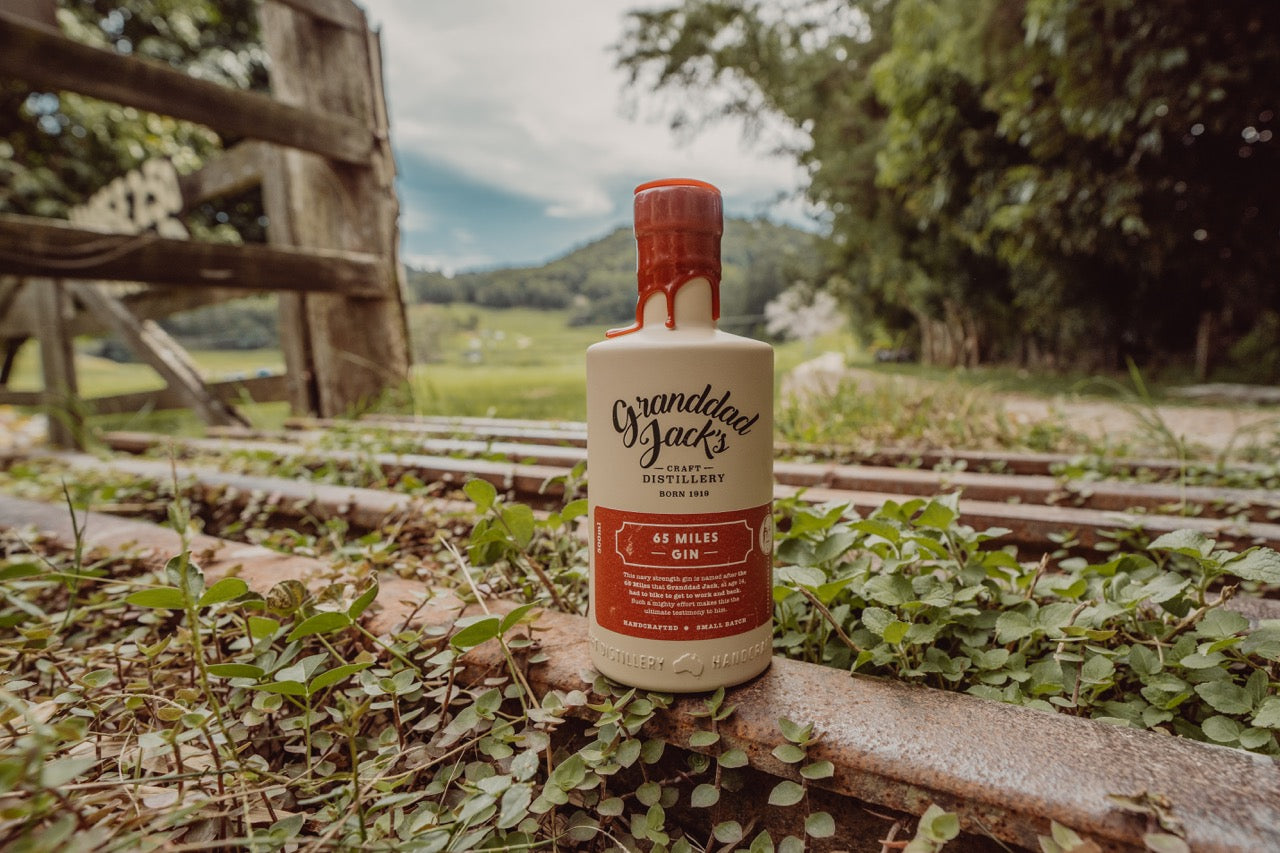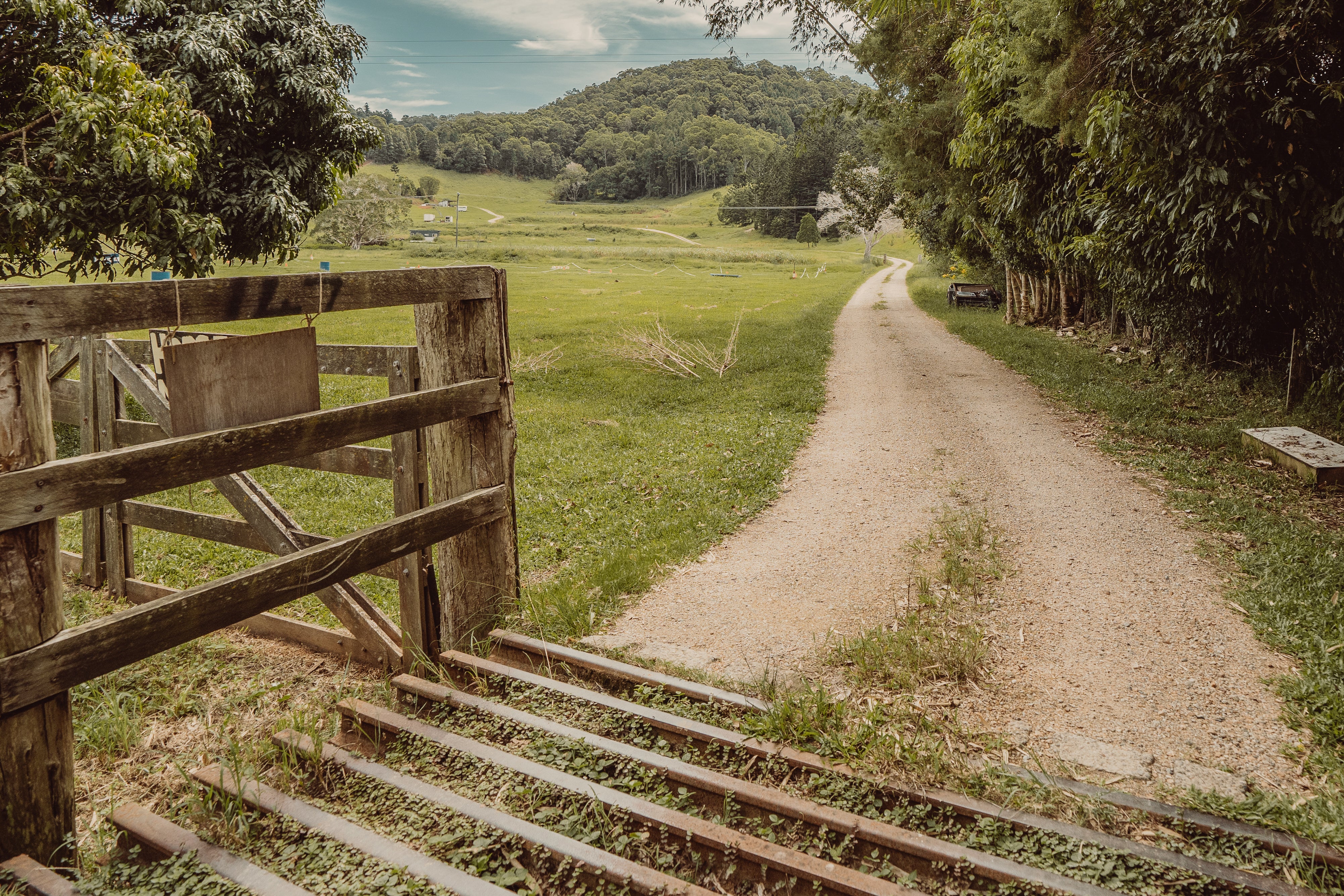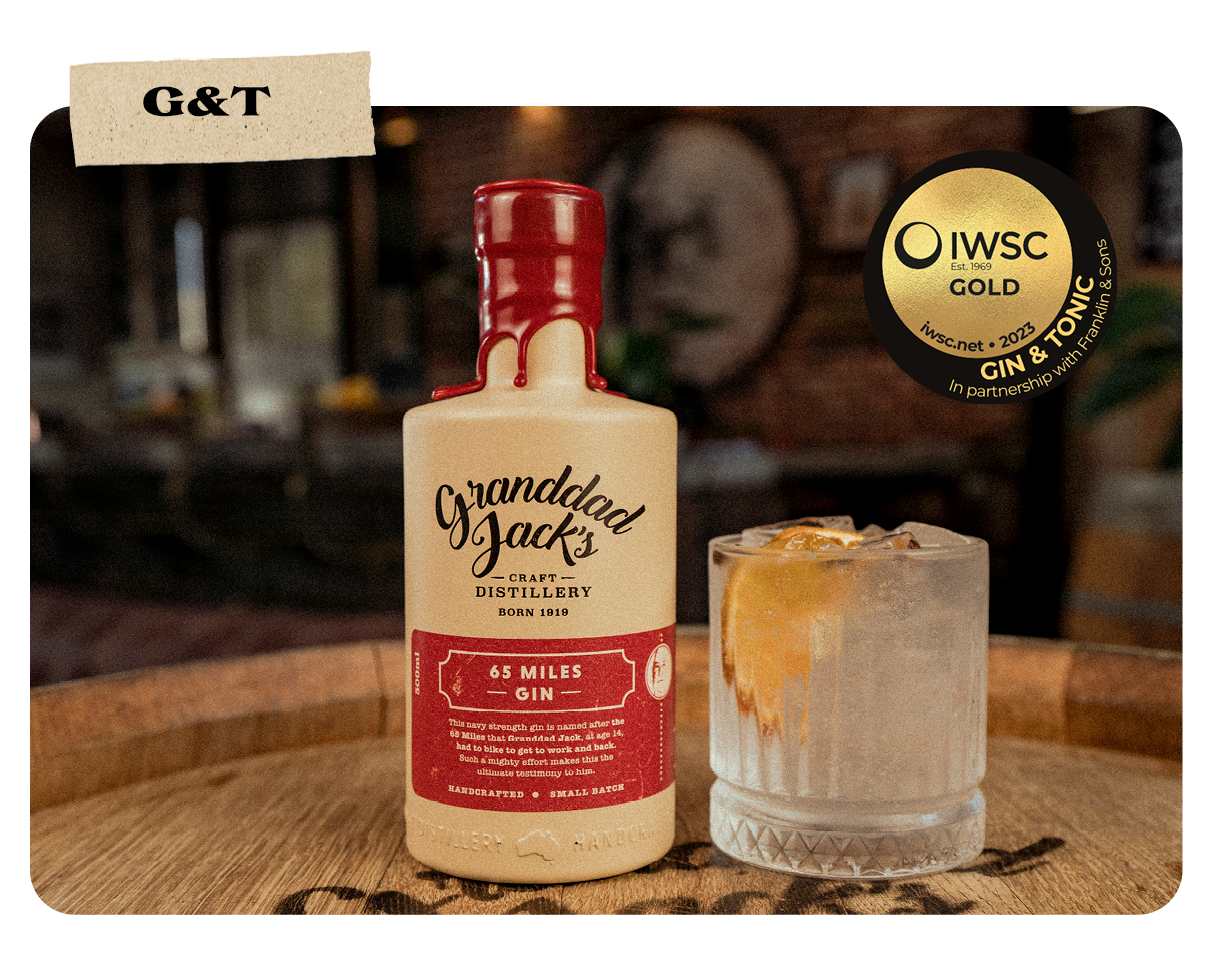 65 MILES GIN & TONIC
ENJOY WITH LONG-RAYS PACIFIC TONIC OR EAST IMPERIAL GRAPEFRUIT TONIC. GARNISH WITH A SLICE OF DEHYDRATED ORANGE.
PURCHASE THE RIGHT TONIC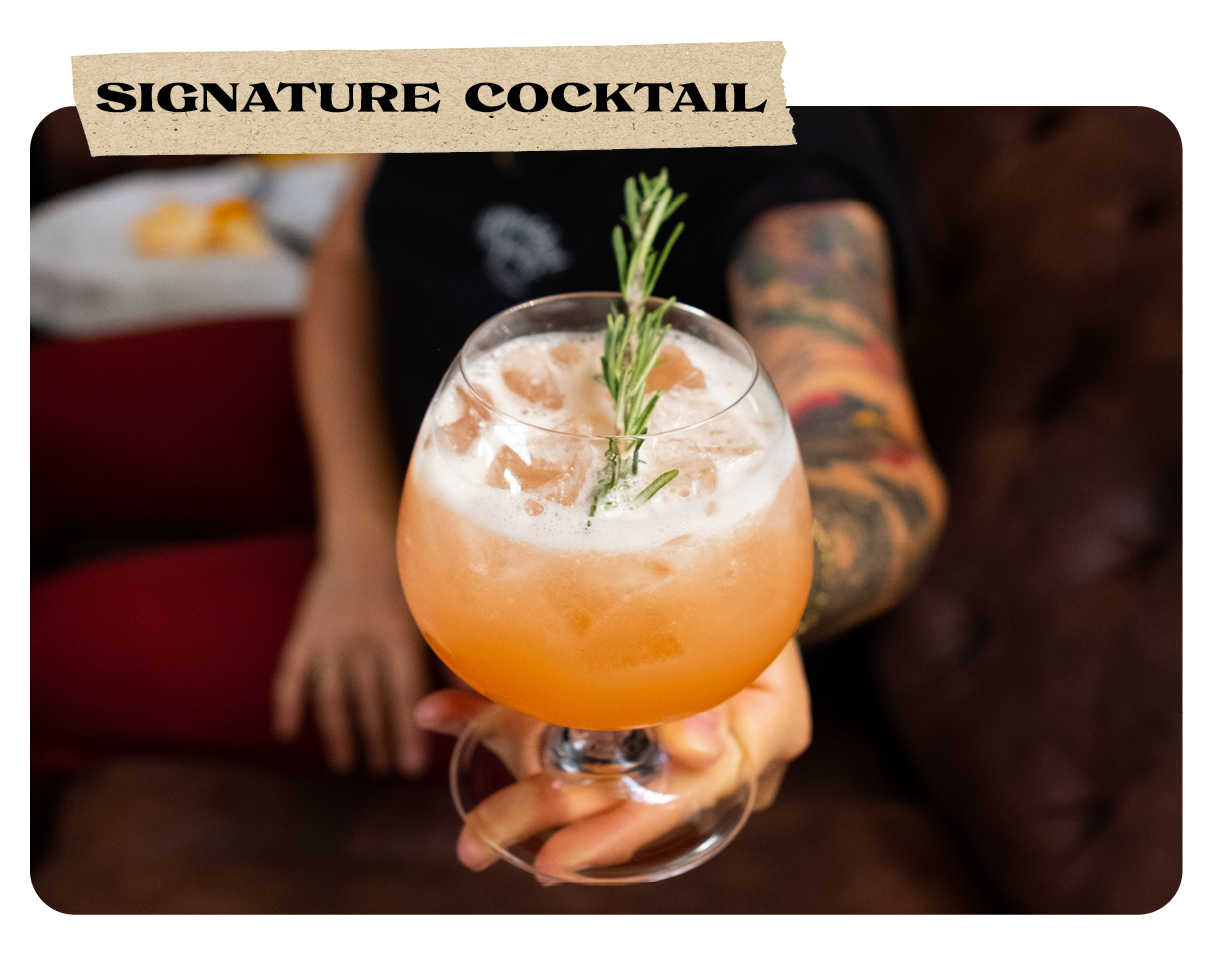 ROSEMARY RIPPER COCKTAIL
ENHANCE THE BOTANICALS IN THIS GIN BY COMBINING THE AROMATIC TASTE OF ROSEMARY WITH THE CITRUSY FLAVOURS OF GRAPEFRUIT AND LIME.
GET THE RECIPE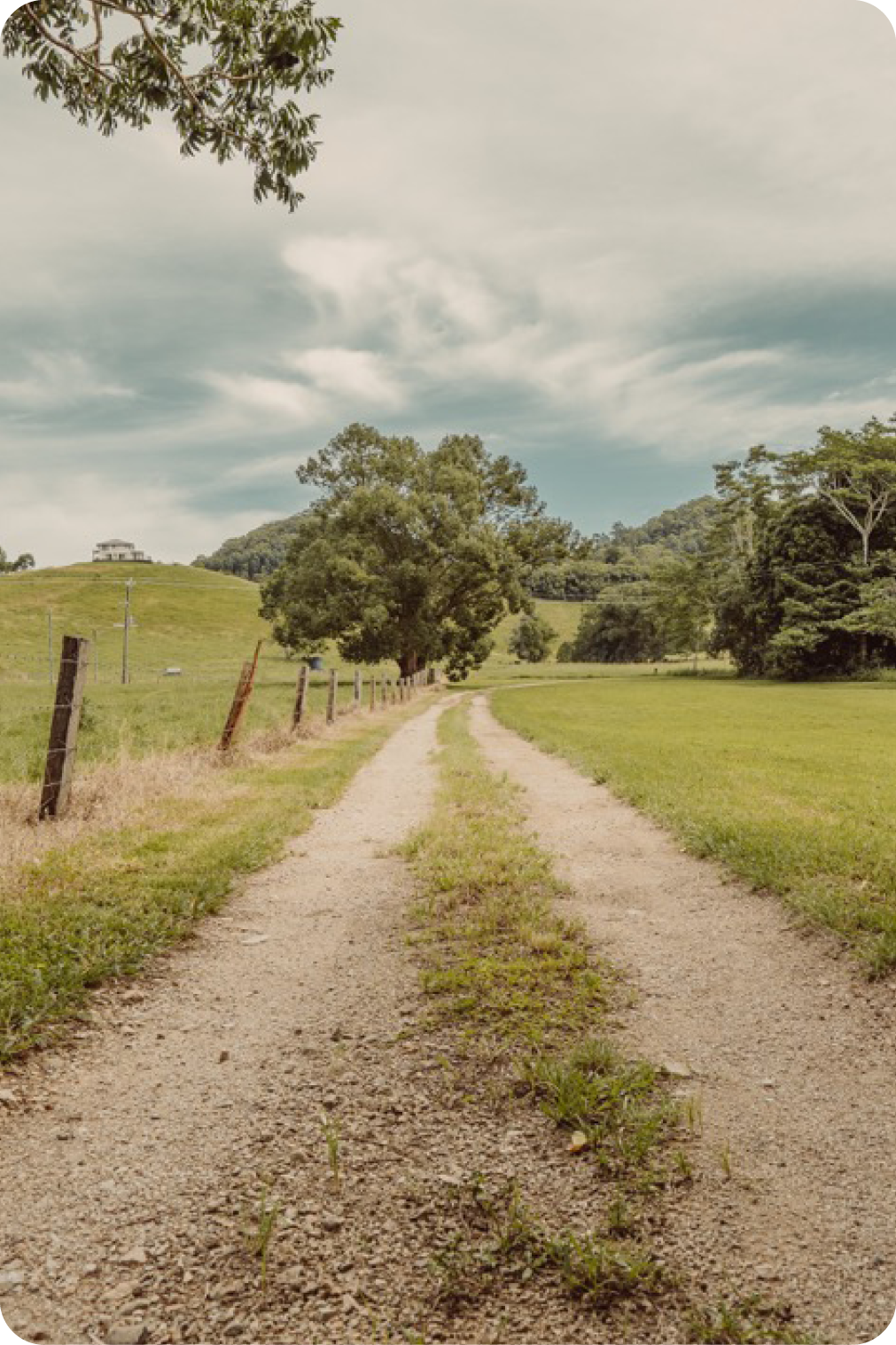 Are you up to the challenge?
65 miles bike trek
Did you know that Granddad Jack's Gold Coast Distillery and Granddad Jack's Brisbane Distillery are 65 Miles apart by bike? Want to see if you're as hard-arse as Granddad Jack? Here's a possible 65 miles/105-kilometer bike trek from our Miami Tasting Room to our Brisbane Tasting Room.
Start at Granddad Jacks Craft Distillery in Miami, Gold Coast.
Head north on the Gold Coast ocean way, following the coastline through Surfers Paradise, Main Beach, and Southport.
Continue on the ocean way until you reach Labrador, then turn inland and follow the Nerang River.
Cross the river at the Sundale Bridge and continue on the river path until you reach the Pacific Motorway.
GET THE COMPLETE LIST OF DIRECTIONS BELOW.

This route includes a mix of coastal, river, and mountain scenery, and takes you through several towns and suburbs on the way to Brisbane. Be sure to check the route and road conditions before starting your journey and always prioritise safety while cycling on the road.