A gin to make friends with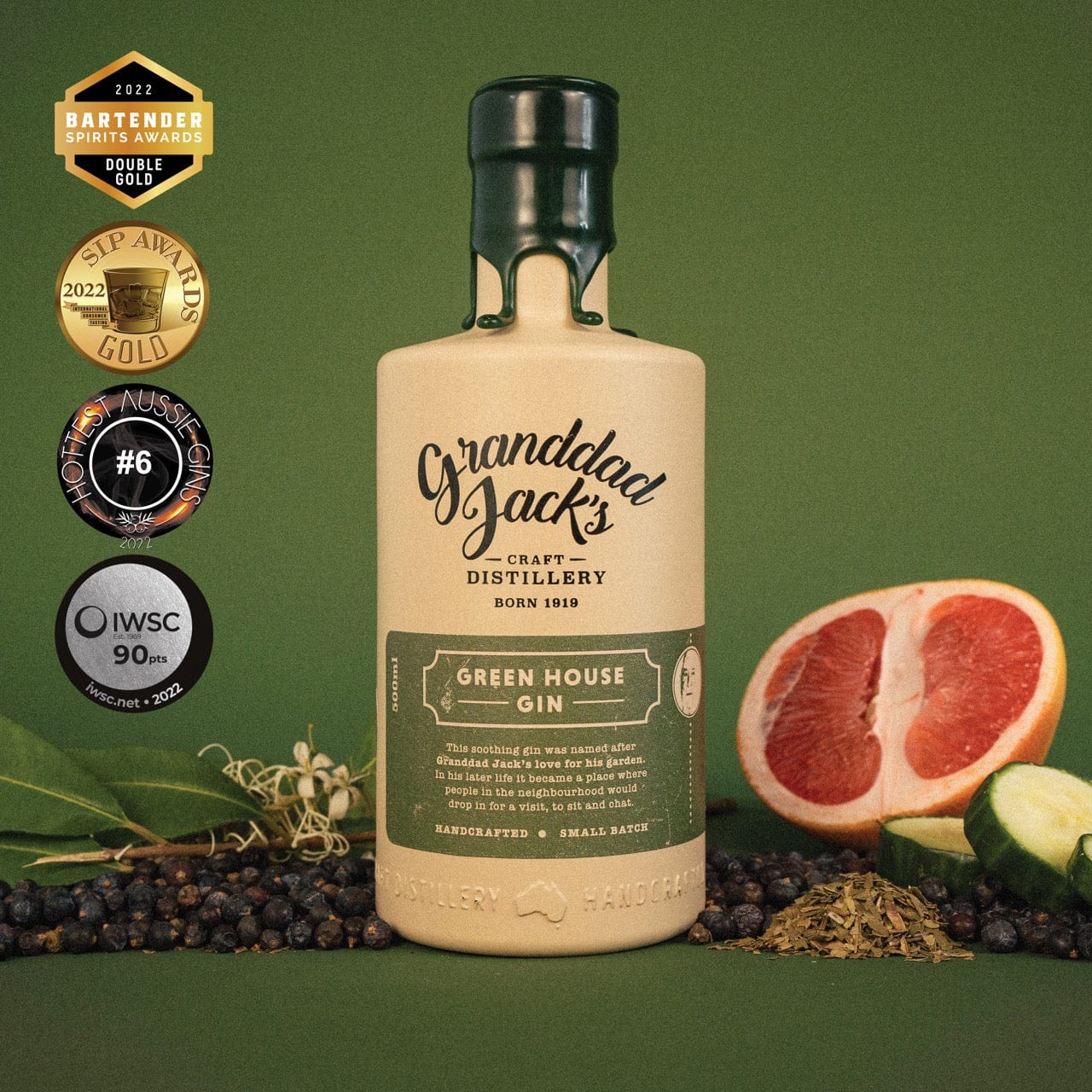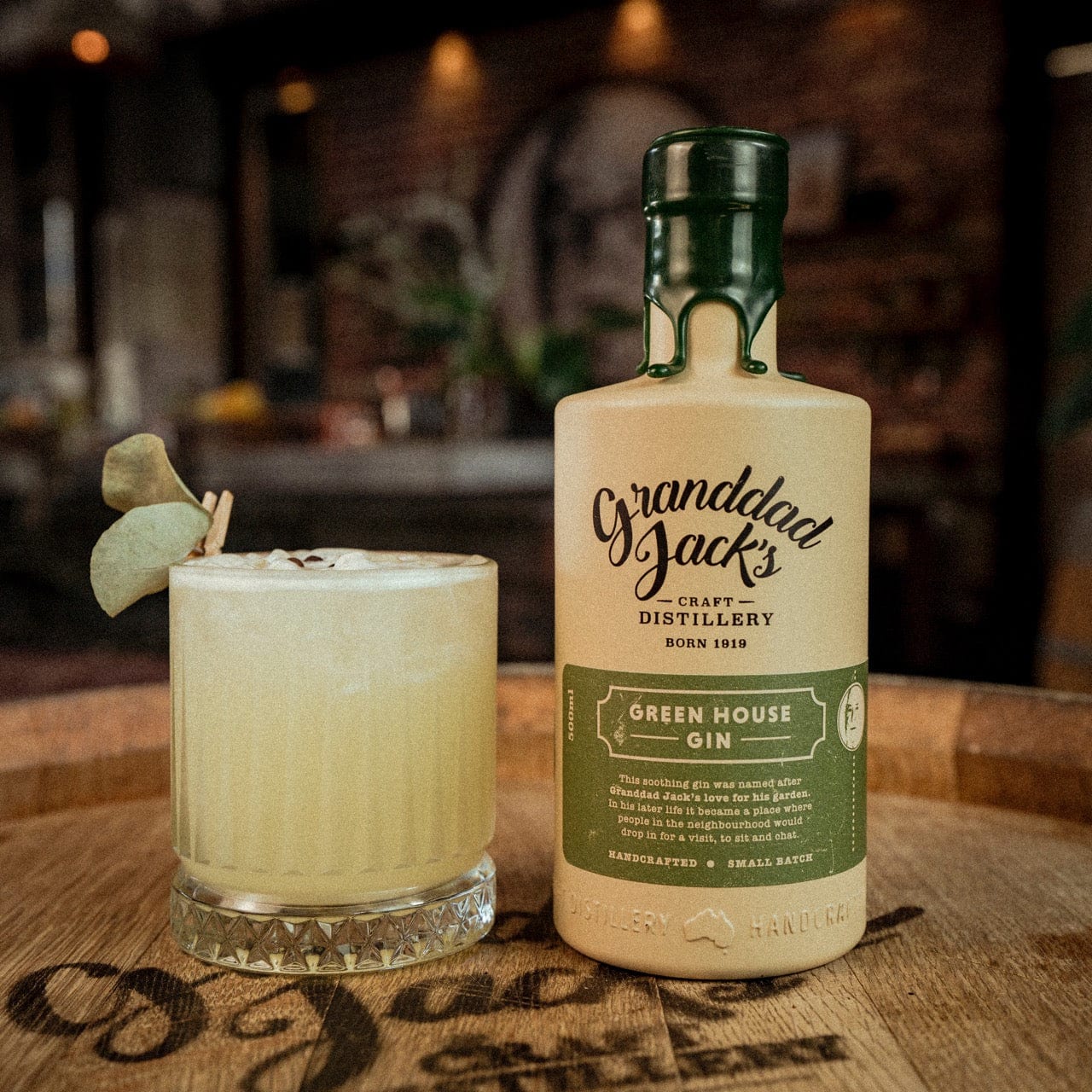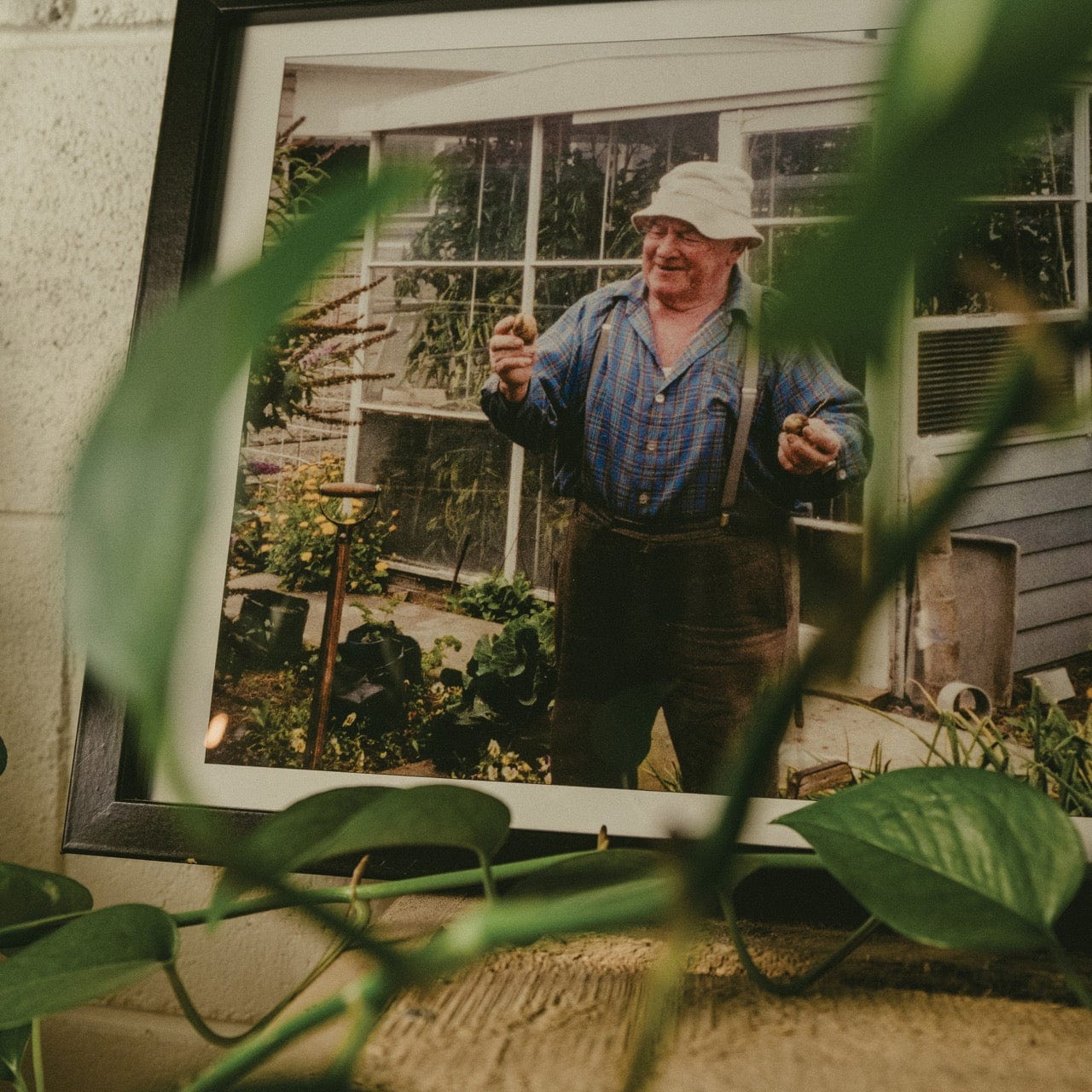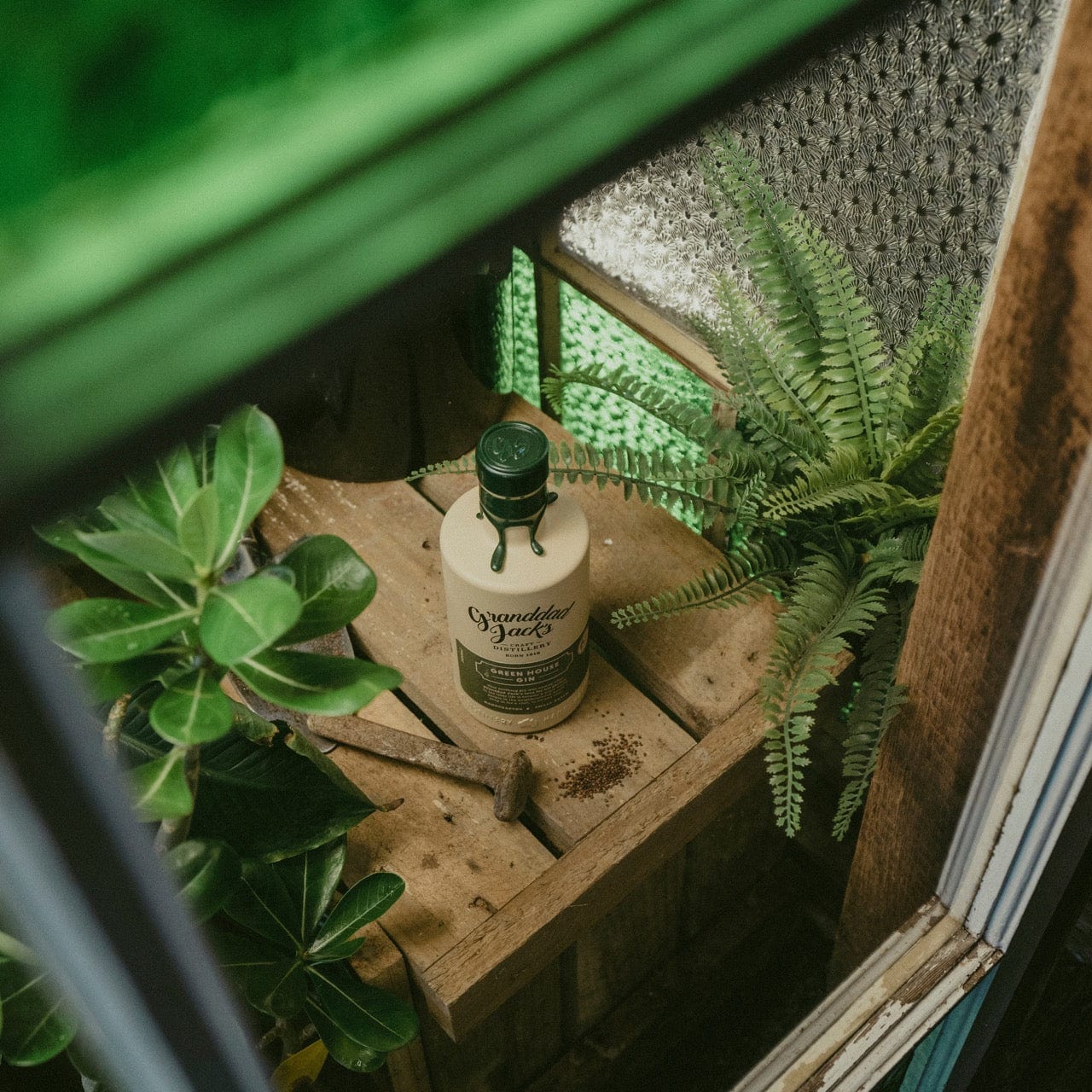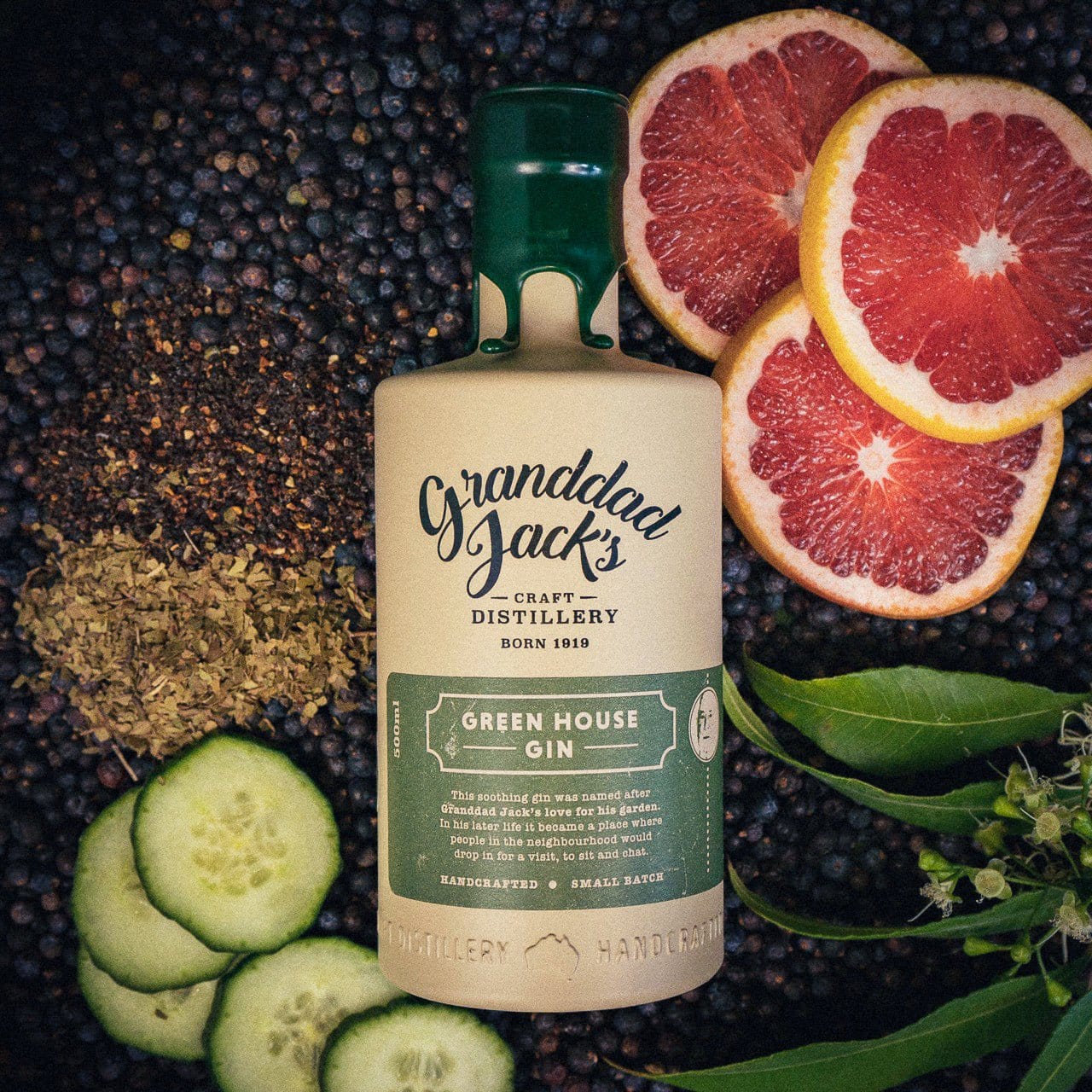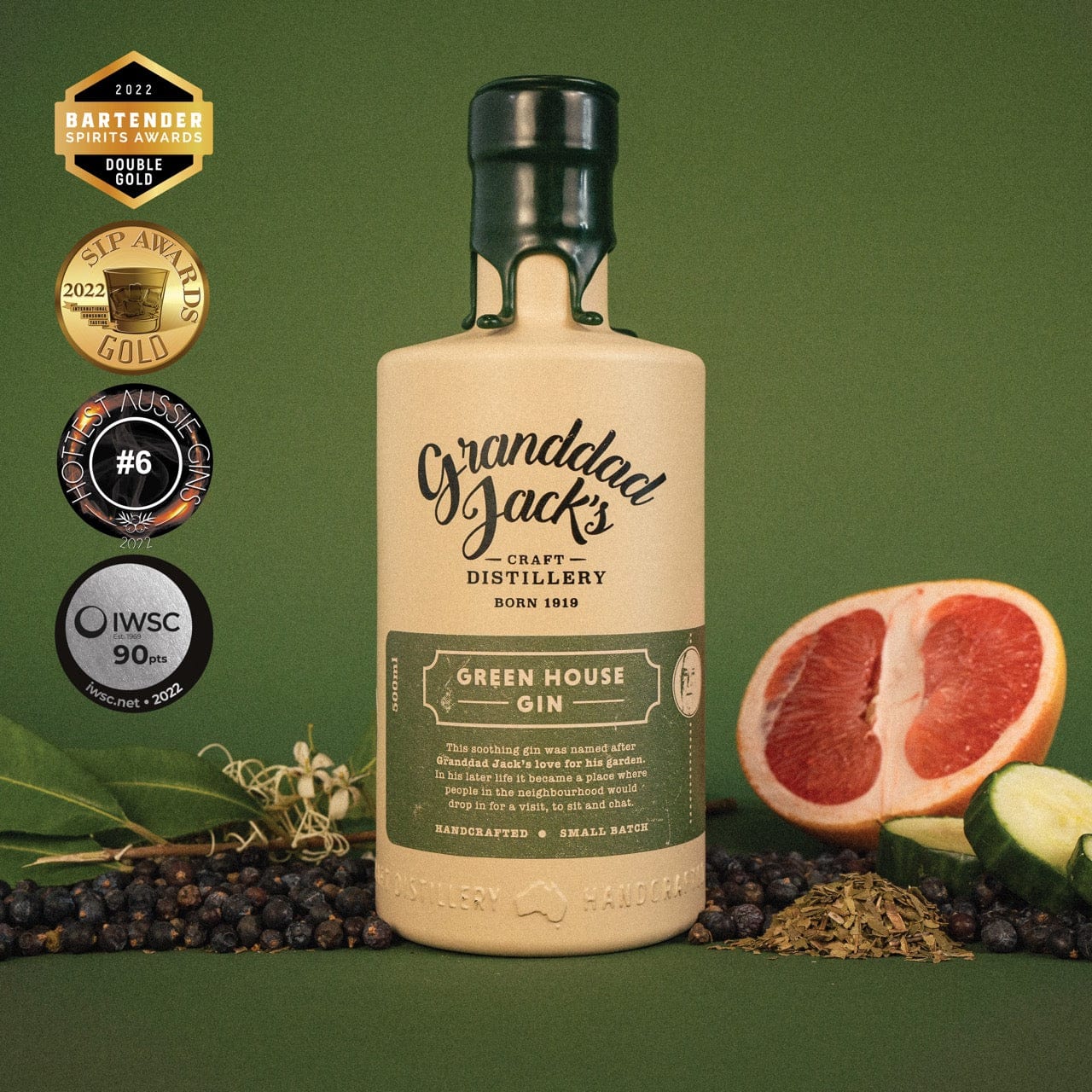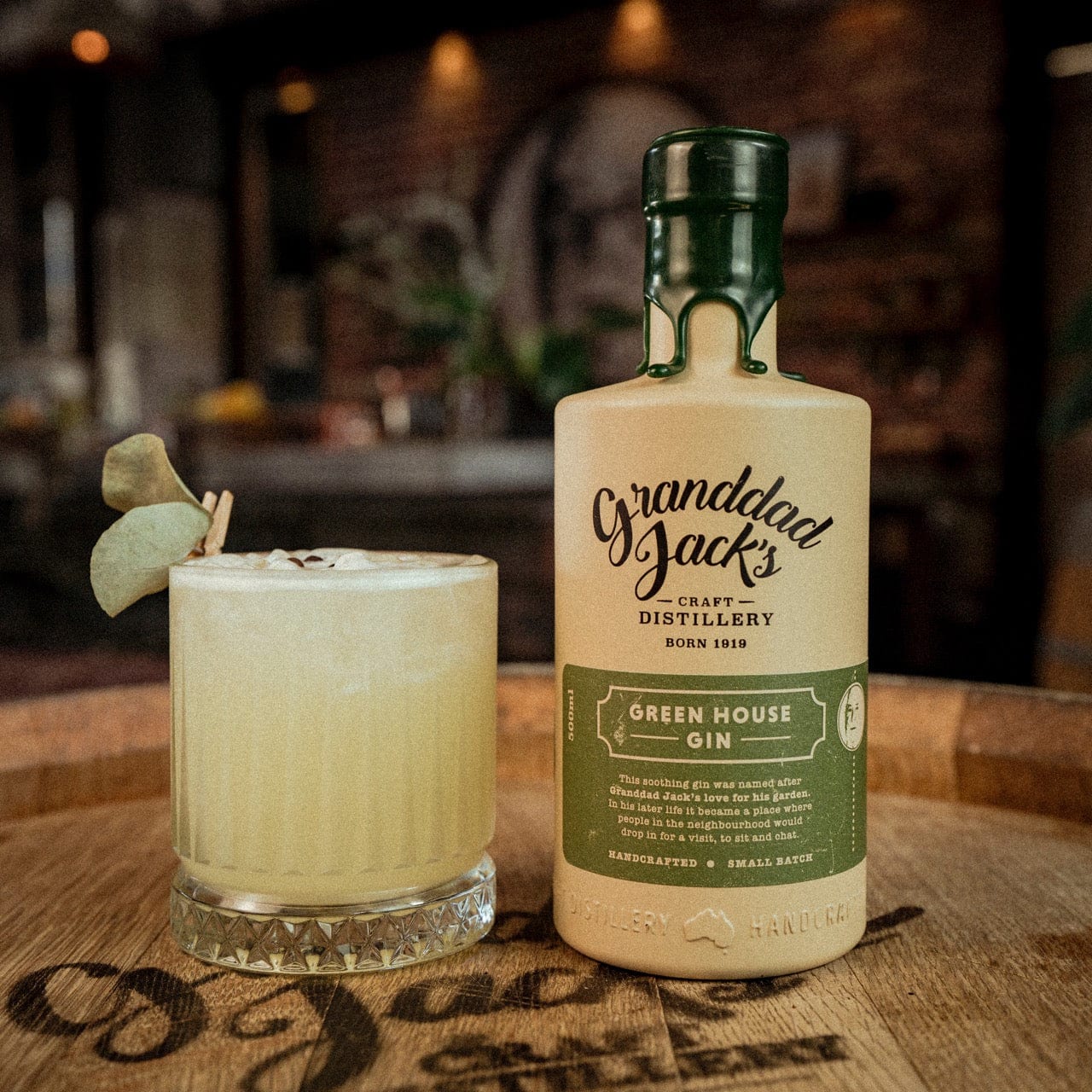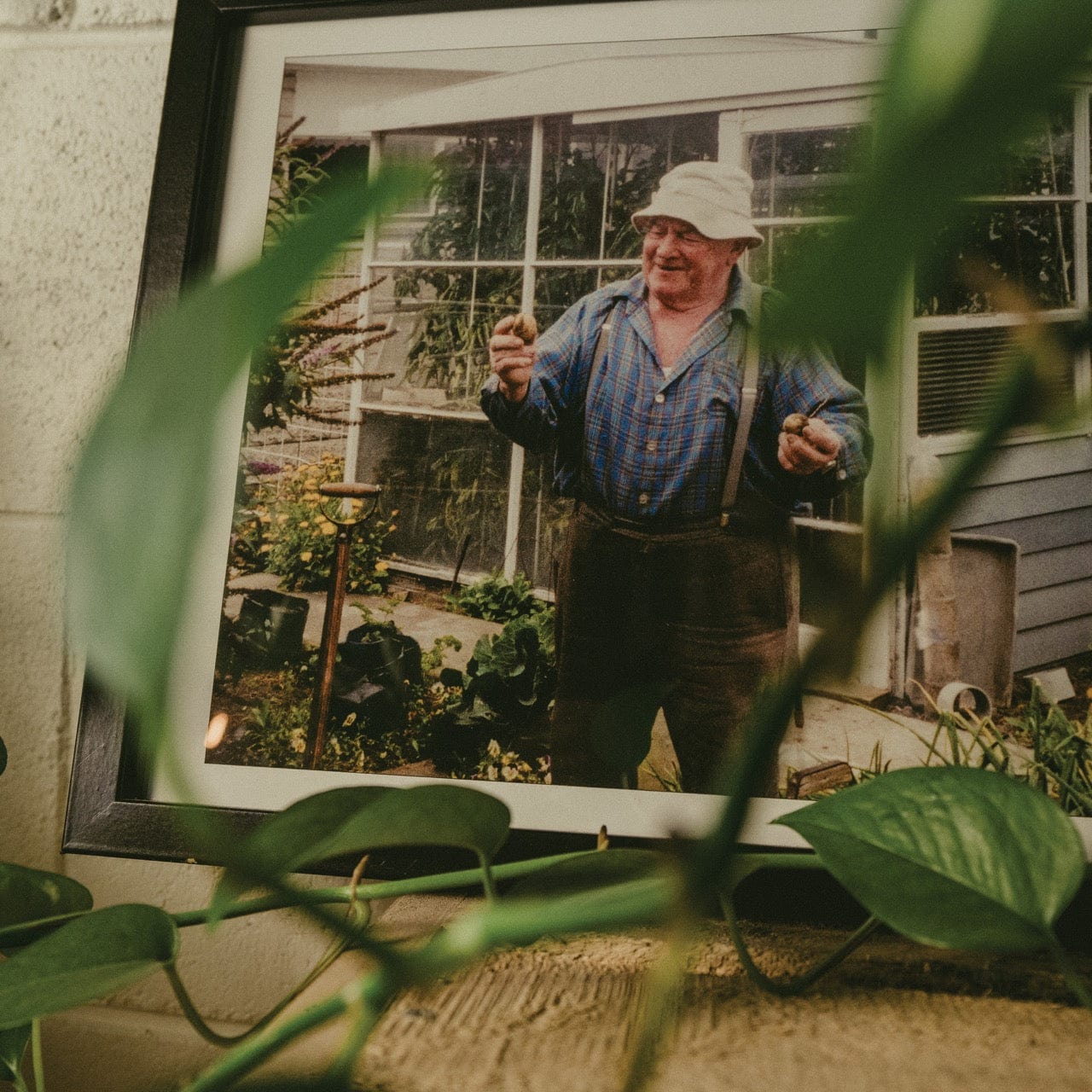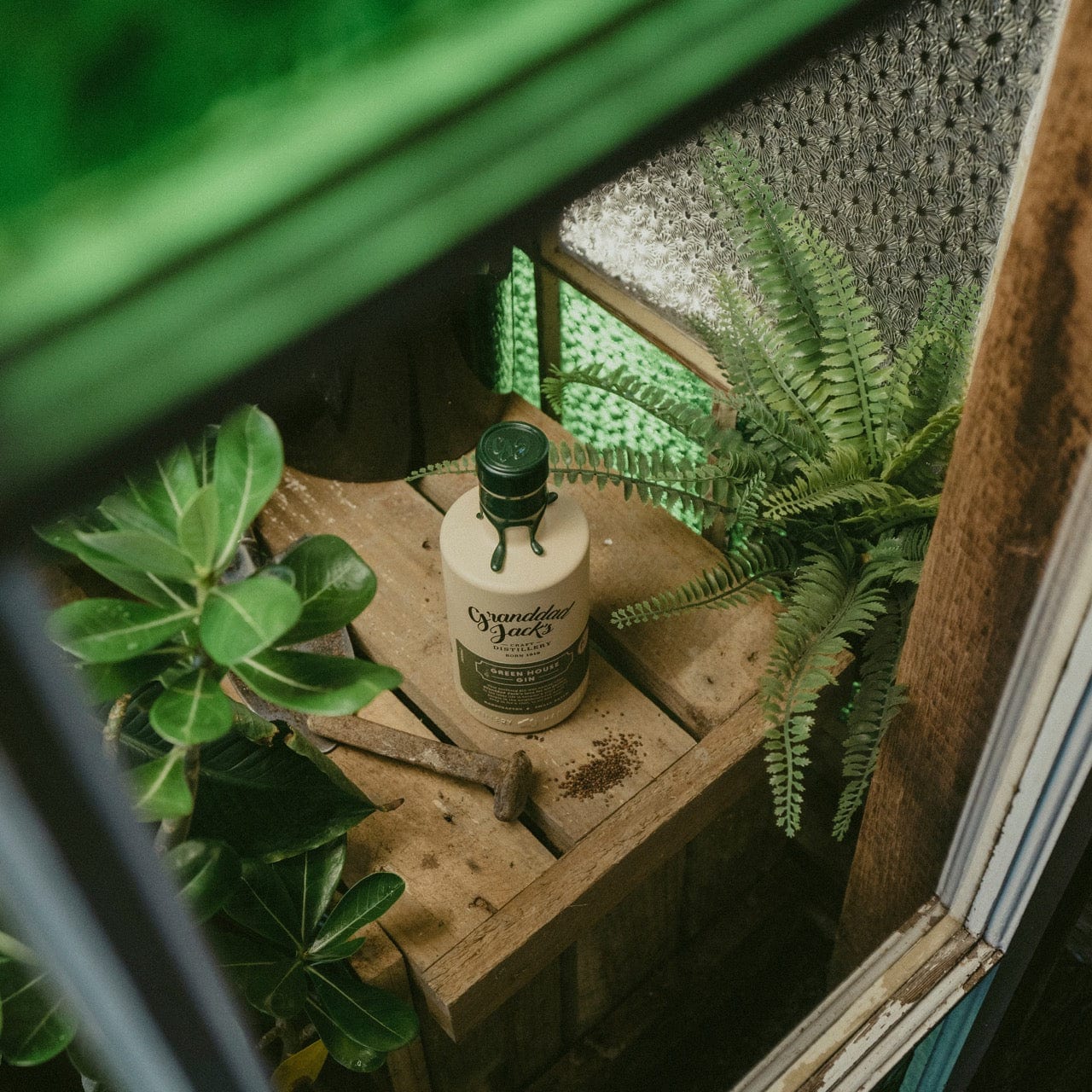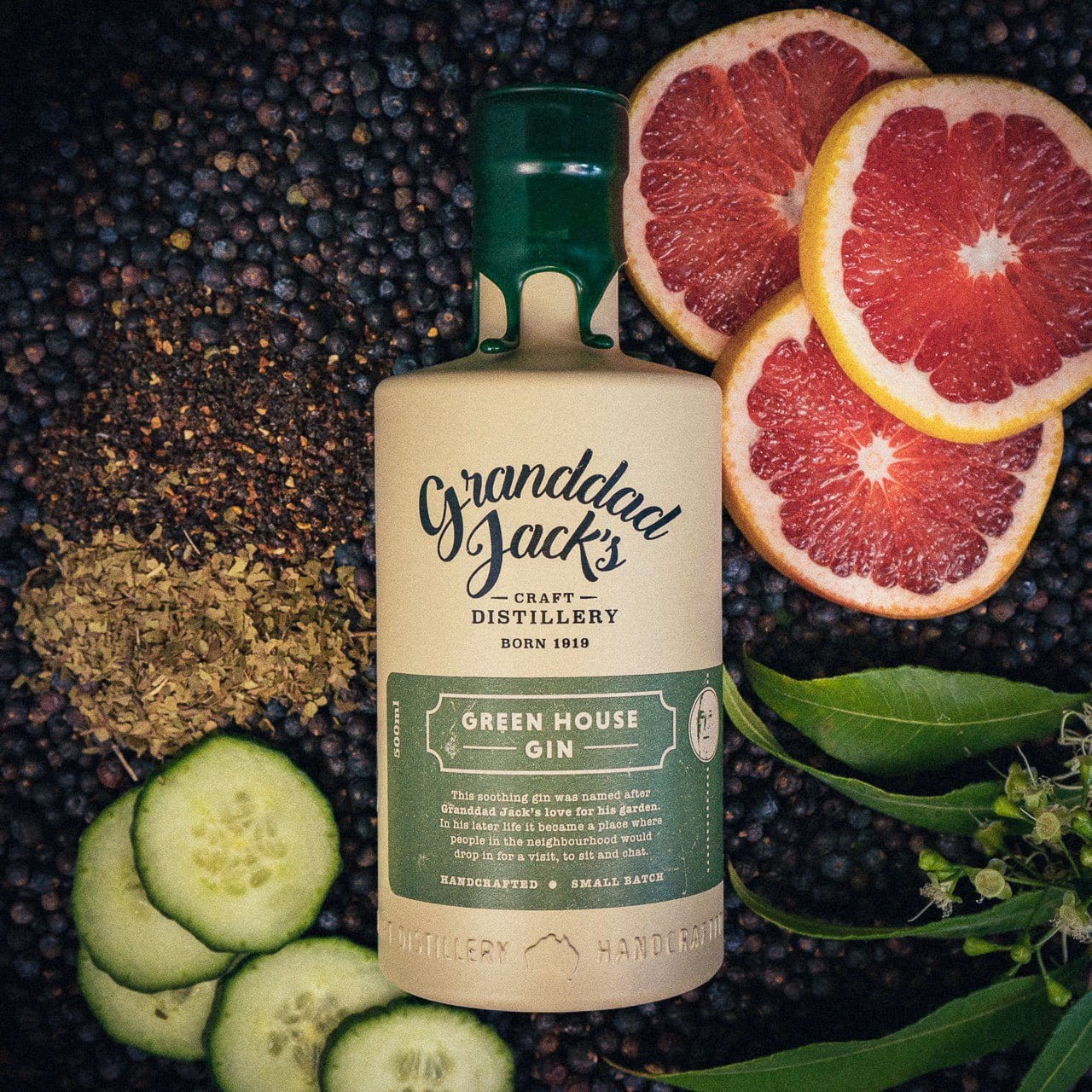 Next Product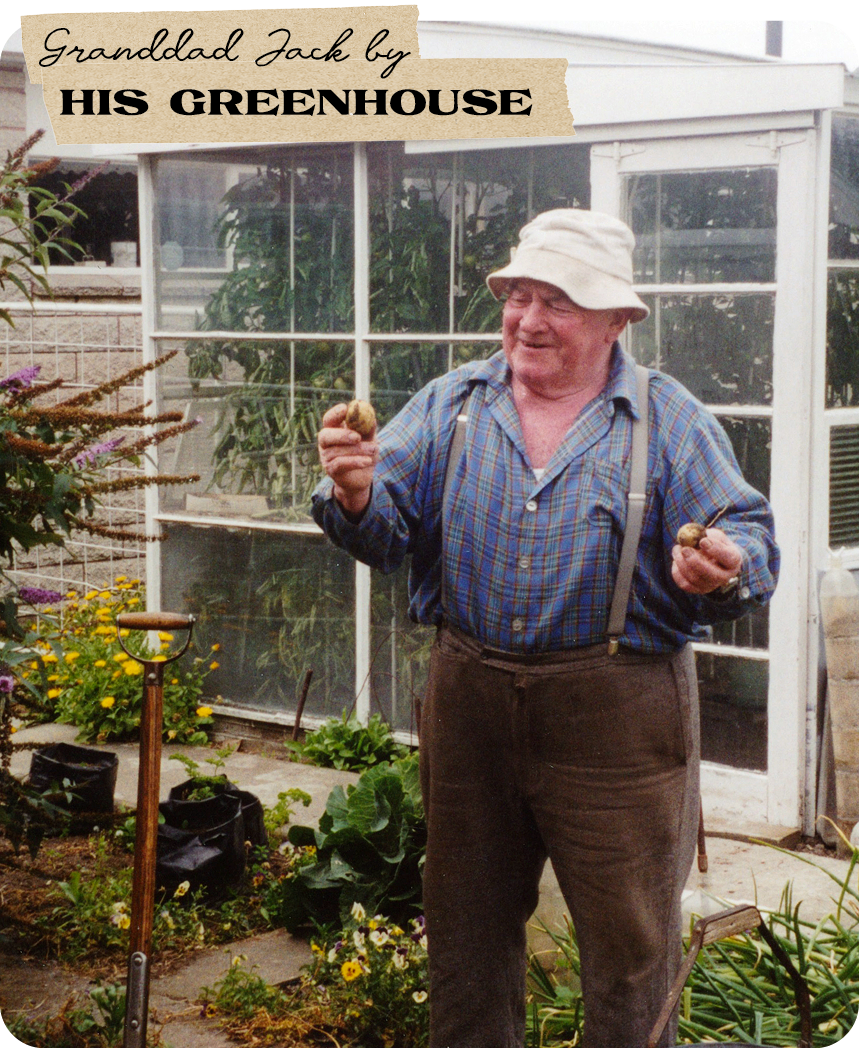 The story behind the spirit
why the name?
Granddad Jack loved sitting with friends and family in his backyard by the greenhouse, sipping on a good whiskey (usually homemade) or gin, and chatting all afternoon amid his beloved gardens.

When a male family member turned fifteen, the Greenhouse was where they would be introduced to a sensible drink. They'd be invited to join Granddad Jack for their very first whiskey. Luke was the last family member to participate in this tradition before his passing.

This is what inspired us to create the recipe for our Greenhouse Gin. At 37% ABV, it is a smooth, clean, botanical gin that you can make friends with.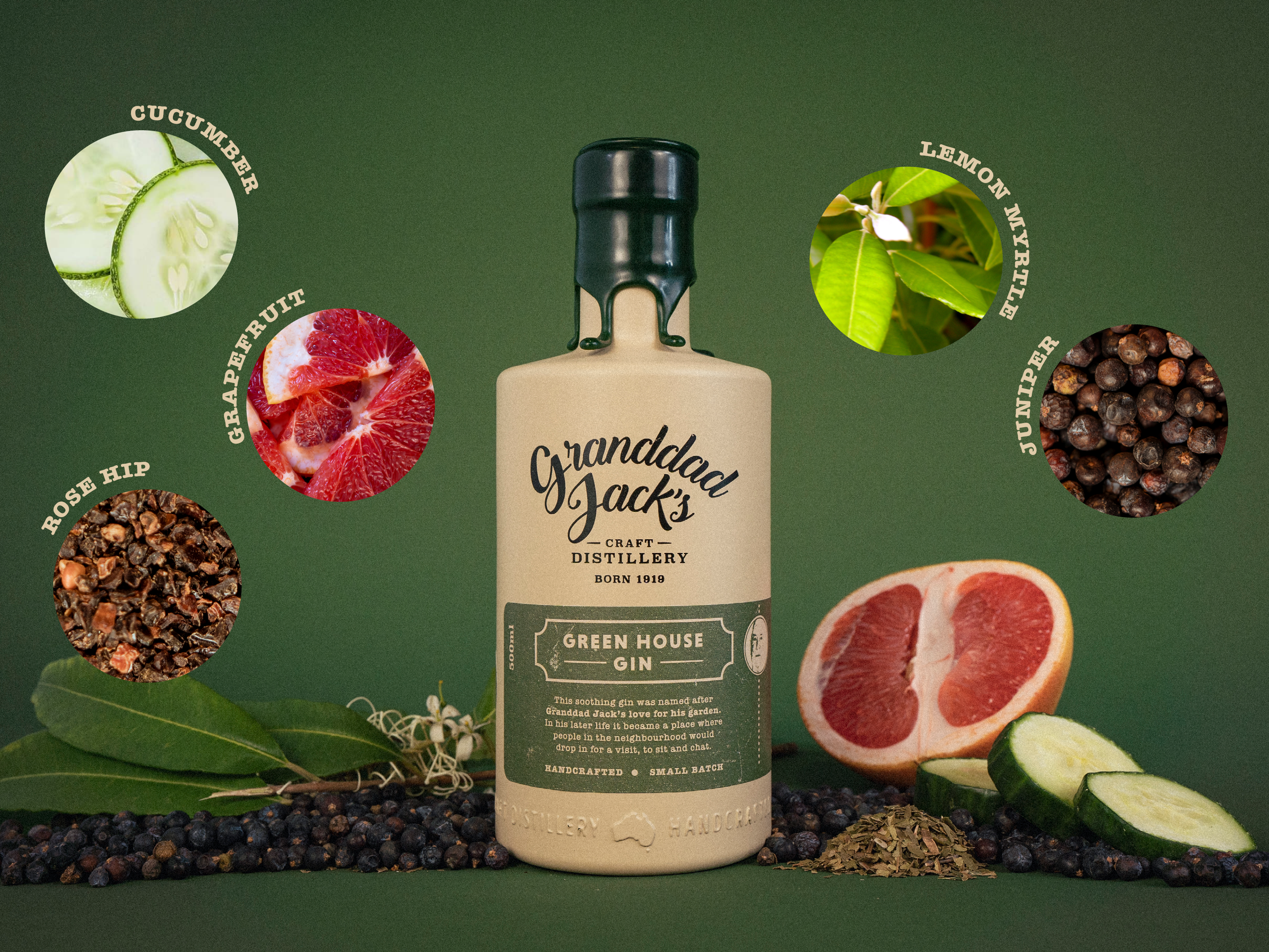 only the finest ingredients
tasting notes
Botanicals: Juniper, Grapefruit, Lemon Myrtle, Cucumber, Rose Hip
Nose: A vibrant and fresh aroma with notes of freshly cut herbs, followed by a hint of grapefruit and citrus.
Palate: A light and refreshing gin that is easy to drink. The juniper is prominent but not overpowering, with a delicate sweetness from the grapefruit peel. The herbal notes are well-balanced and give the gin a slightly savoury quality.
Finish: A clean and crisp finish that leaves a refreshing sensation on the palate. Perfect for a summer day or a Sunday session.
enjoy the experience at home
here are a few of our favourite products to pair with this gin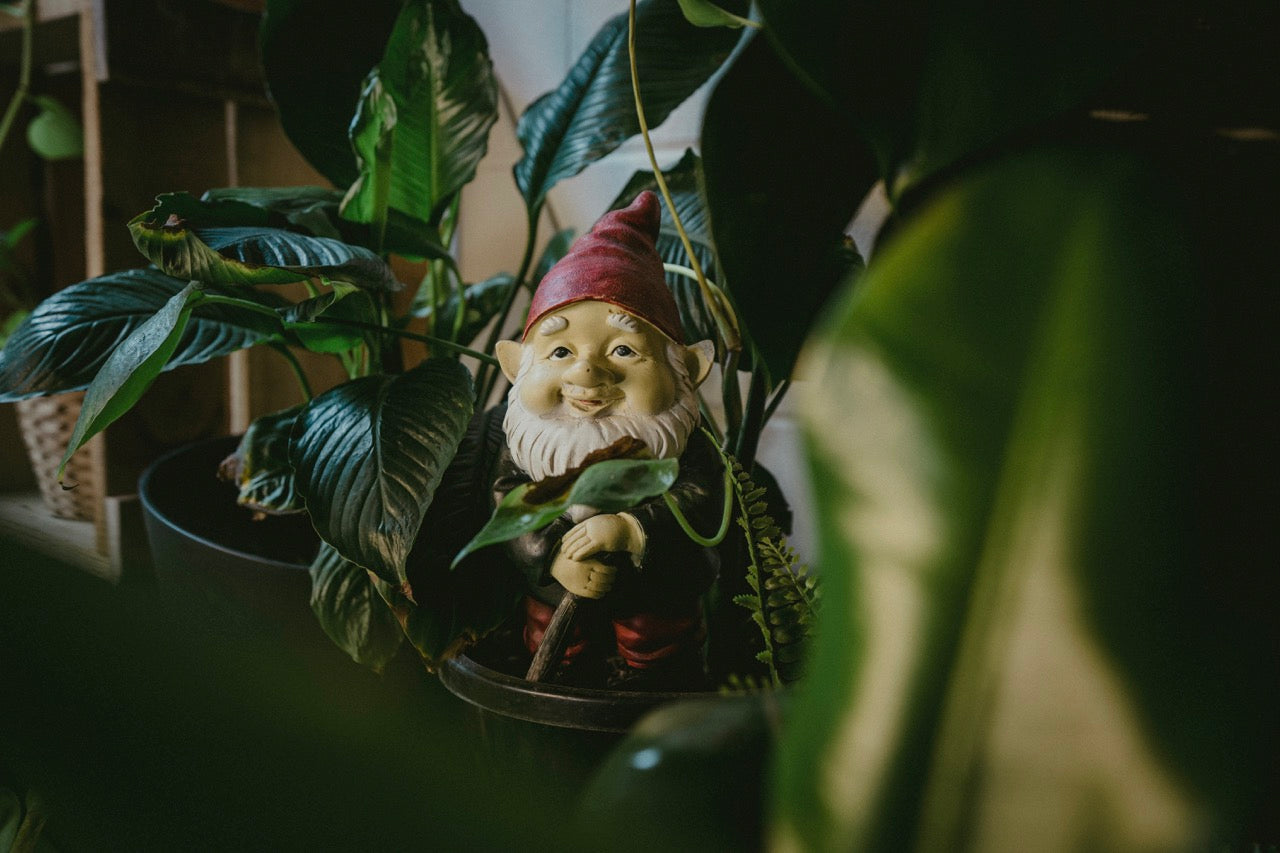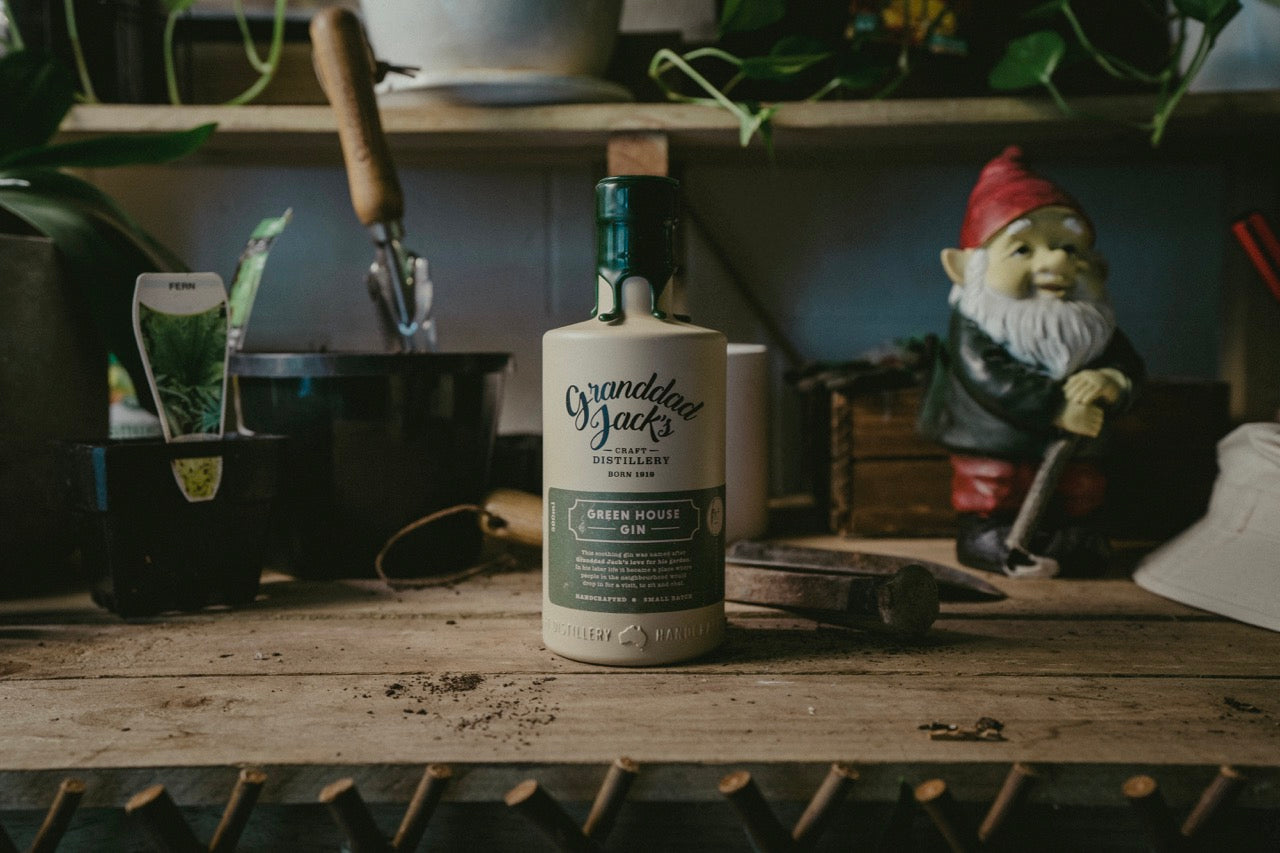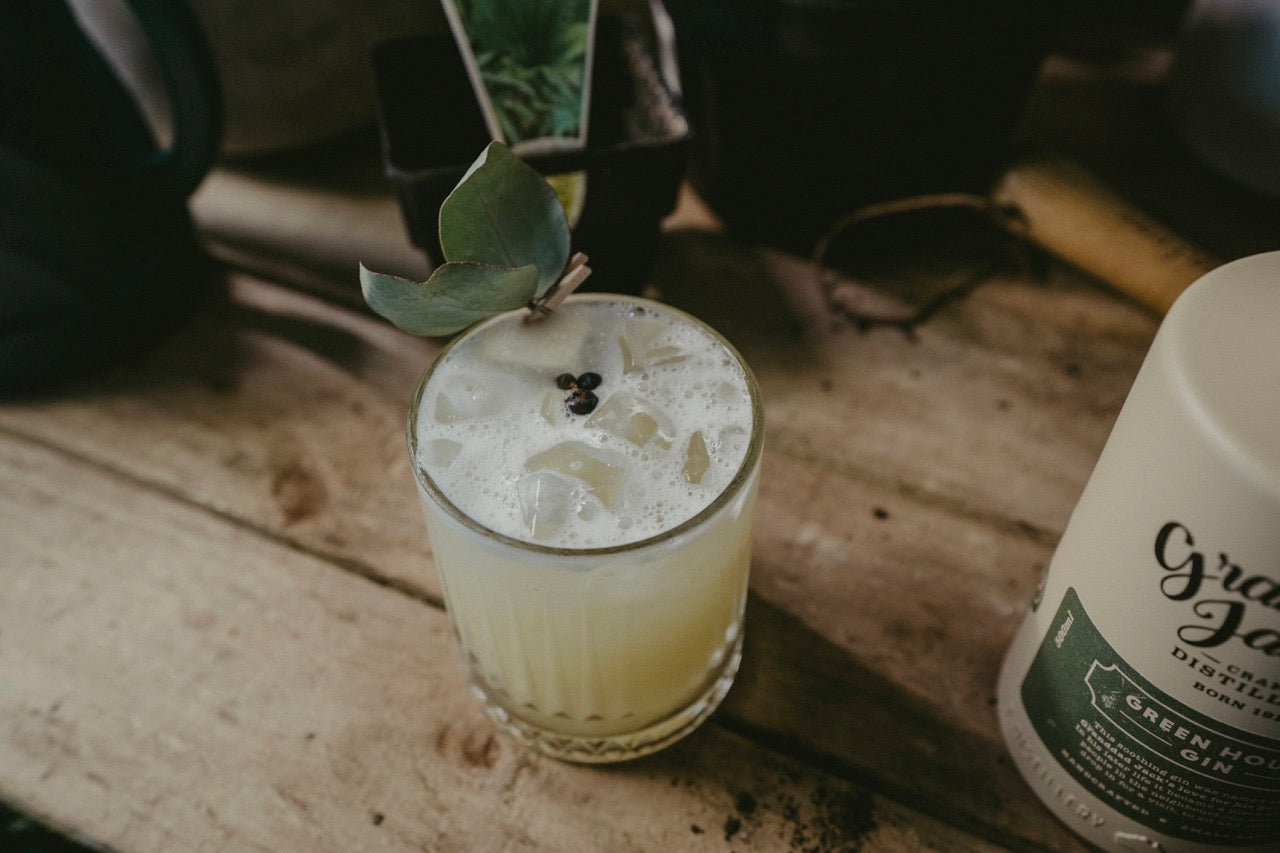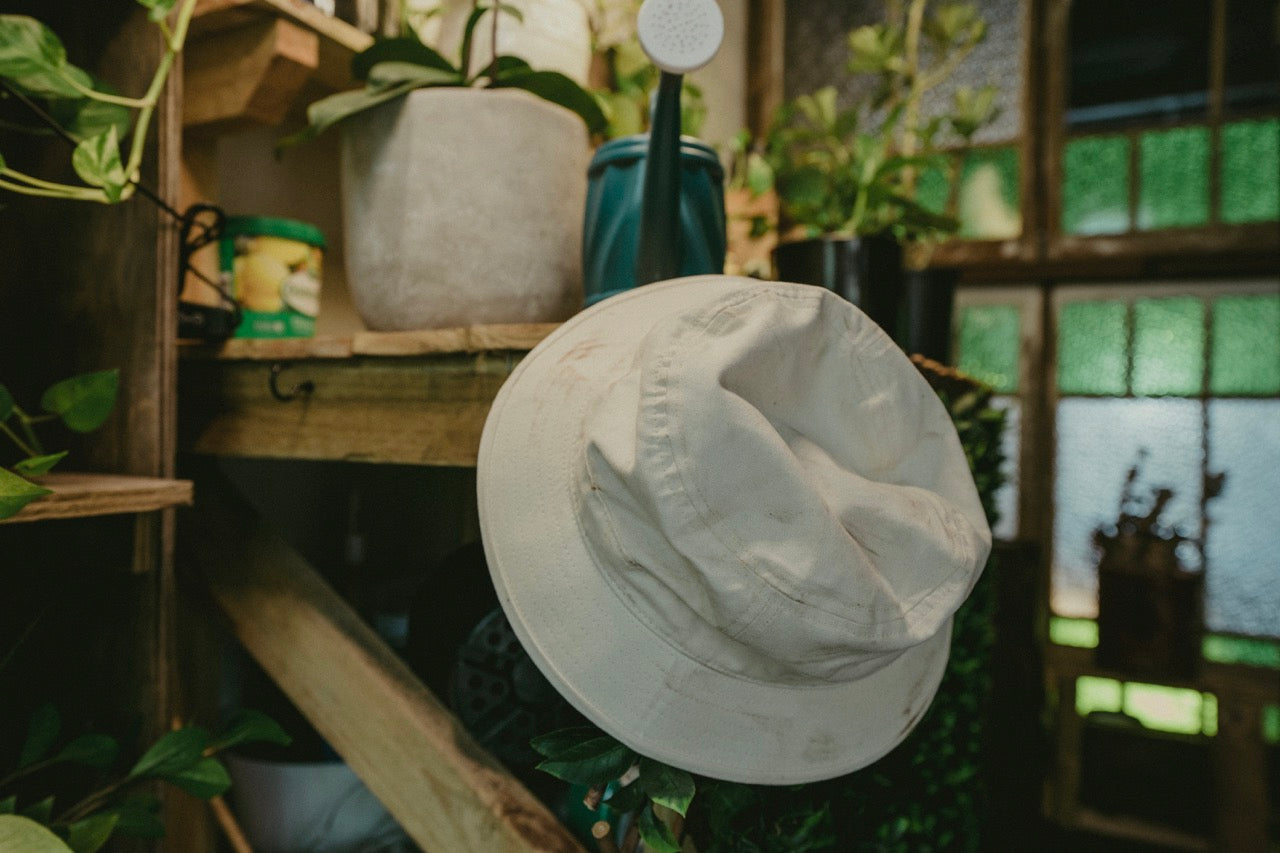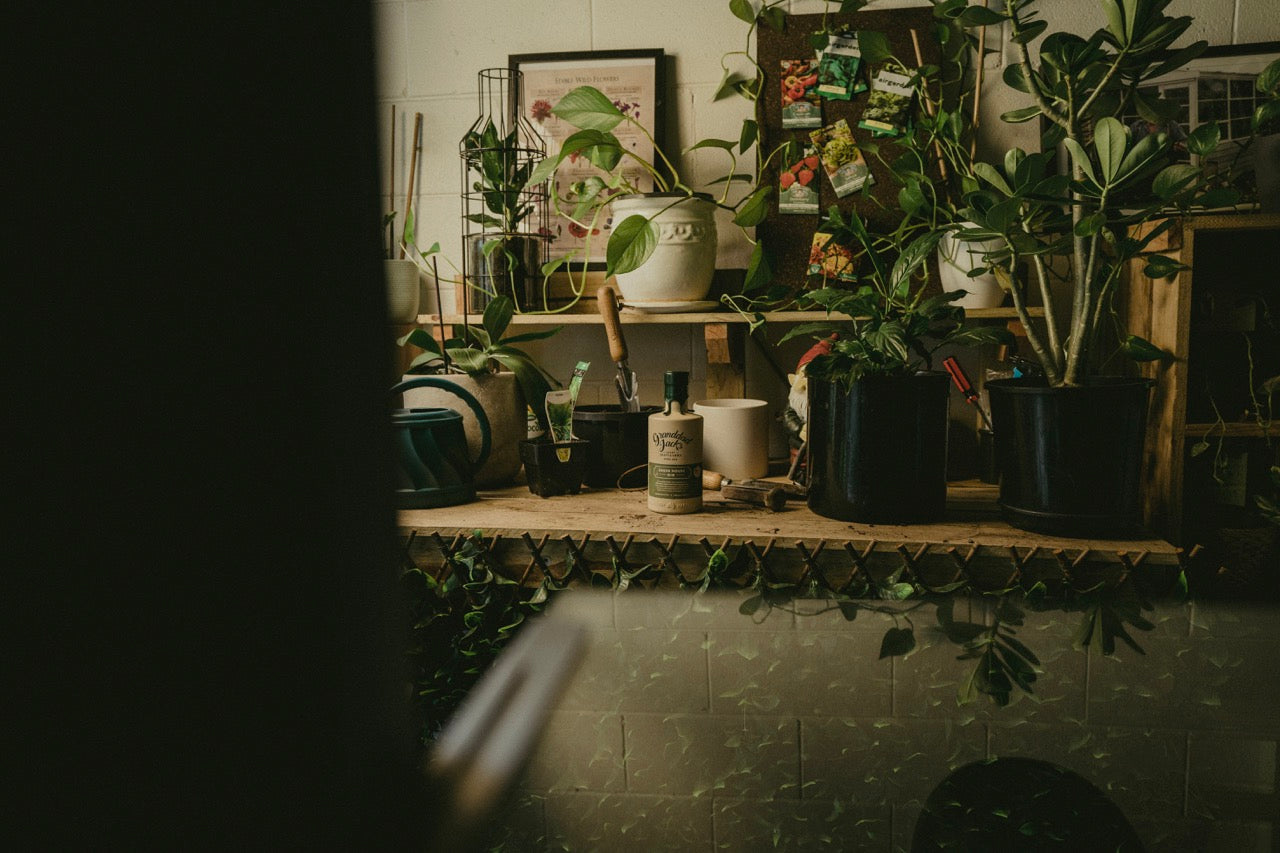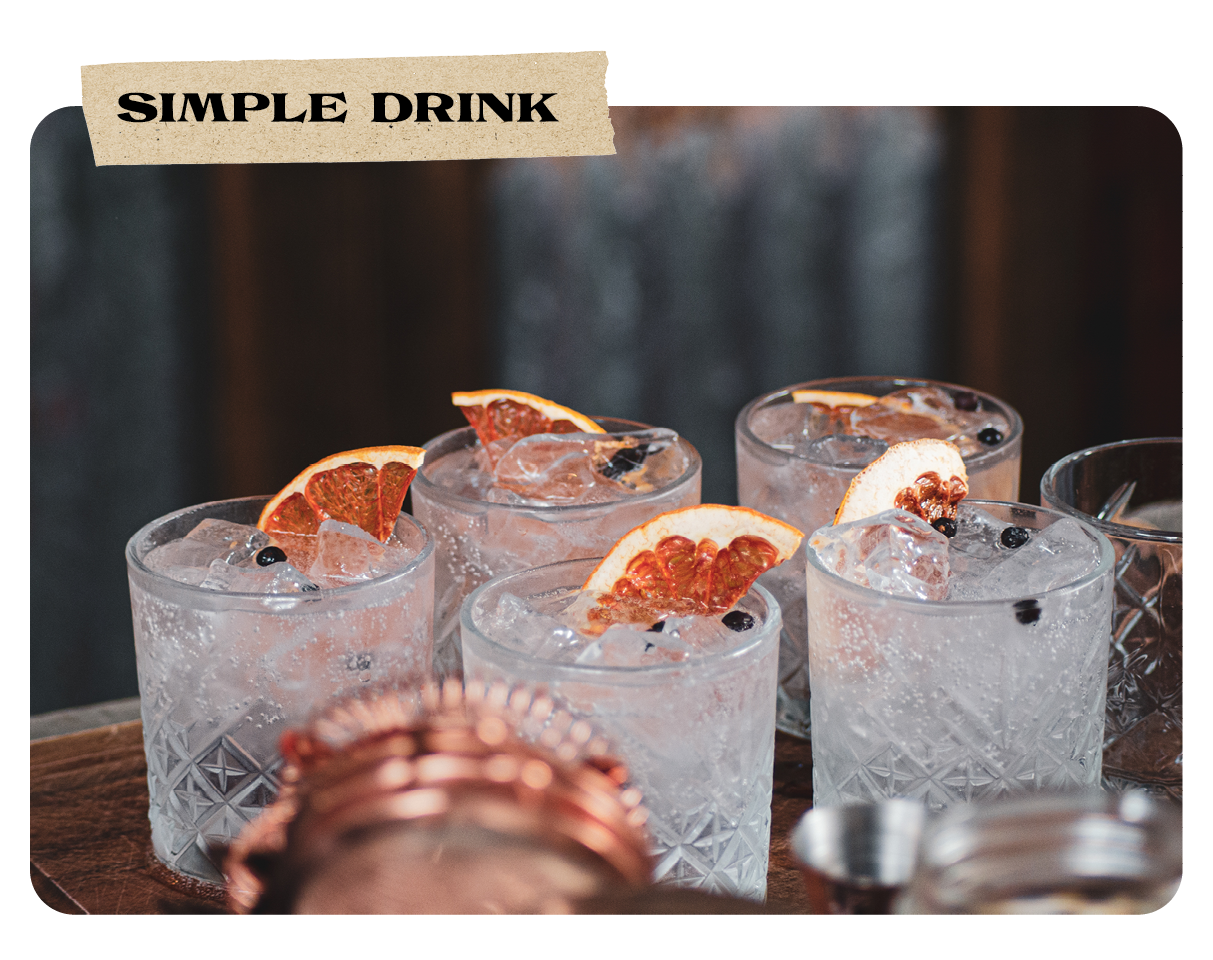 GREENHOUSE GIN & TONIC
ENJOY WITH LONG-RAYS PACIFIC TONIC OR EAST IMPERIAL GRAPEFRUIT TONIC. GARNISH WITH A SLICE OF DEHYDRATED GRAPEFRUIT.
GET THE RIGHT TONIC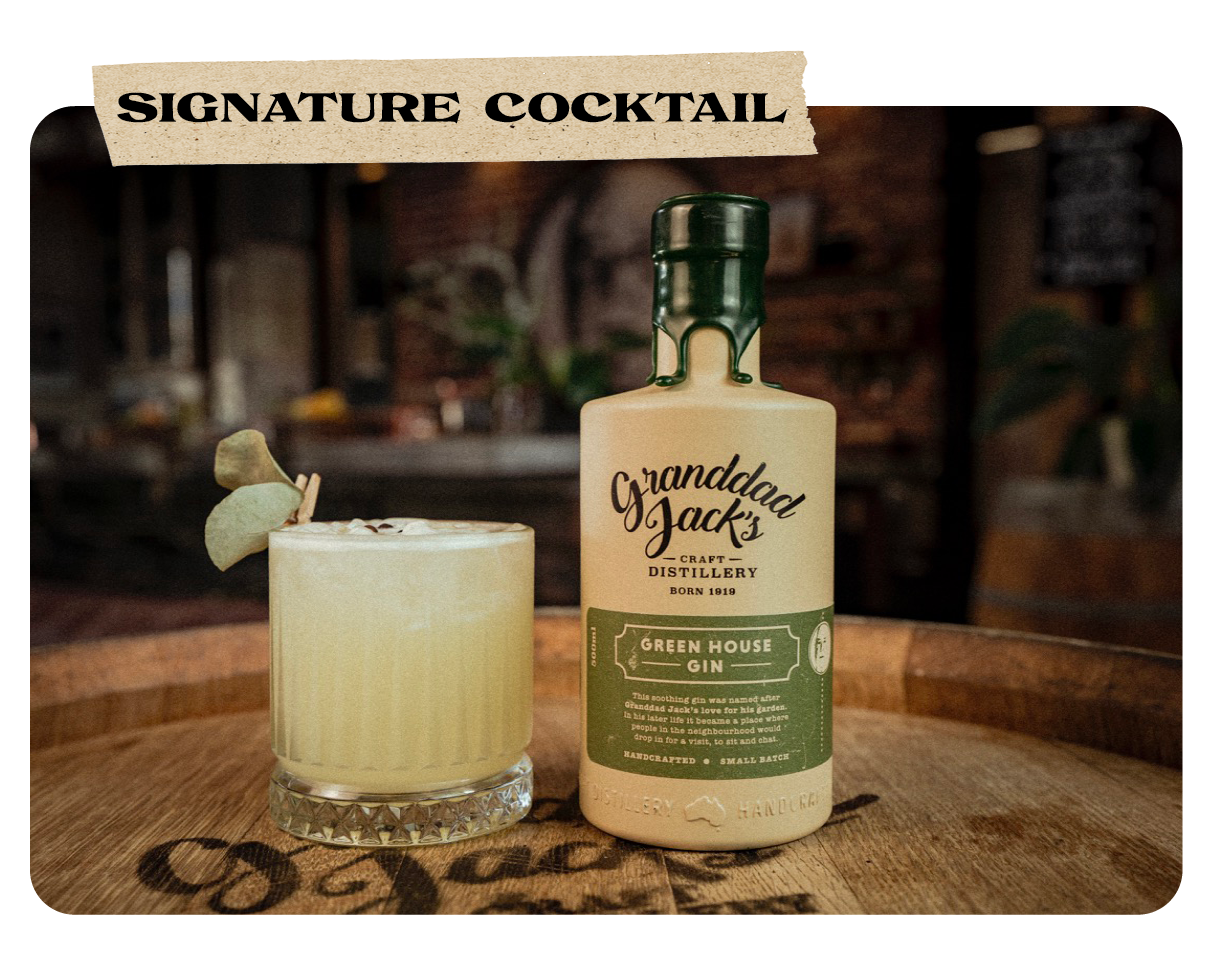 SEYMOUR STREET COCKTAIL
A TASTING ROOM FAVOURITE, THIS EUCALYPTUS & LIME COCKTAIL IS INCREDIBLY REFRESHING AND EASY TO MAKE AT HOME.
GET THE RECIPE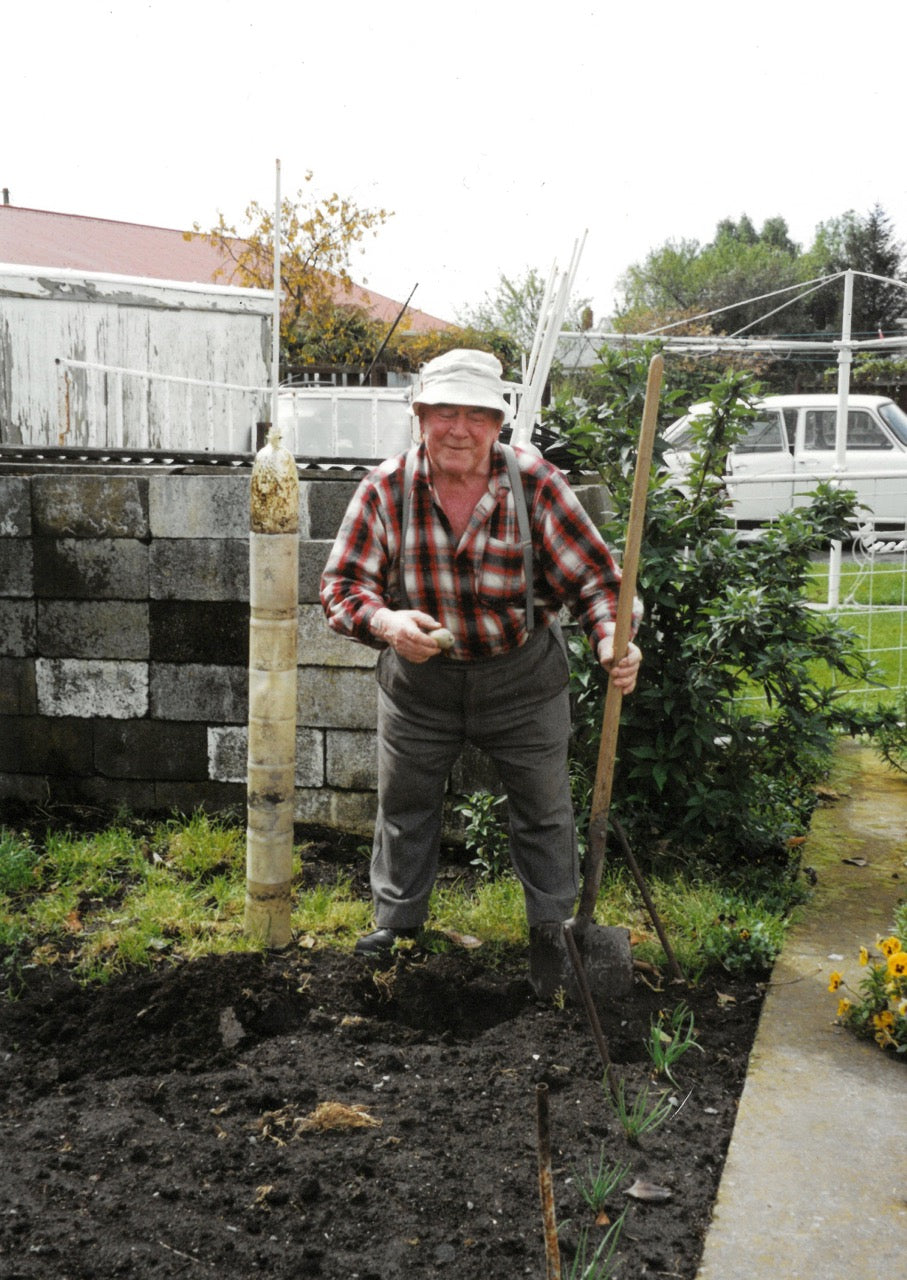 five of the best gardening tips
Soil is everything: A good garden starts with good soil. Make sure your soil is well-drained, rich in organic matter and has the right balance of nutrients. Add compost, manure, or other organic matter to improve soil fertility.
Choose the right plants: Pick plants that are suited for your climate and the amount of sunlight your garden gets. Research what plants will thrive in your area, and plan your garden accordingly.
Water deeply and infrequently: Water your garden deeply once or twice a week, rather than lightly every day. This will encourage deeper root growth and help plants tolerate drought conditions.
Mulch, mulch, mulch: Mulching helps to retain moisture, suppress weeds, and regulate soil temperature. Use organic materials like leaves, straw, or grass clippings as a natural mulch.
Observe and adjust: Keep an eye on your plants and adjust your gardening practices accordingly. If plants are struggling, try adjusting your watering or fertilising routine, or consider moving them to a sunnier or shadier spot. Paying attention to your garden and making small adjustments along the way can lead to a successful and bountiful harvest.