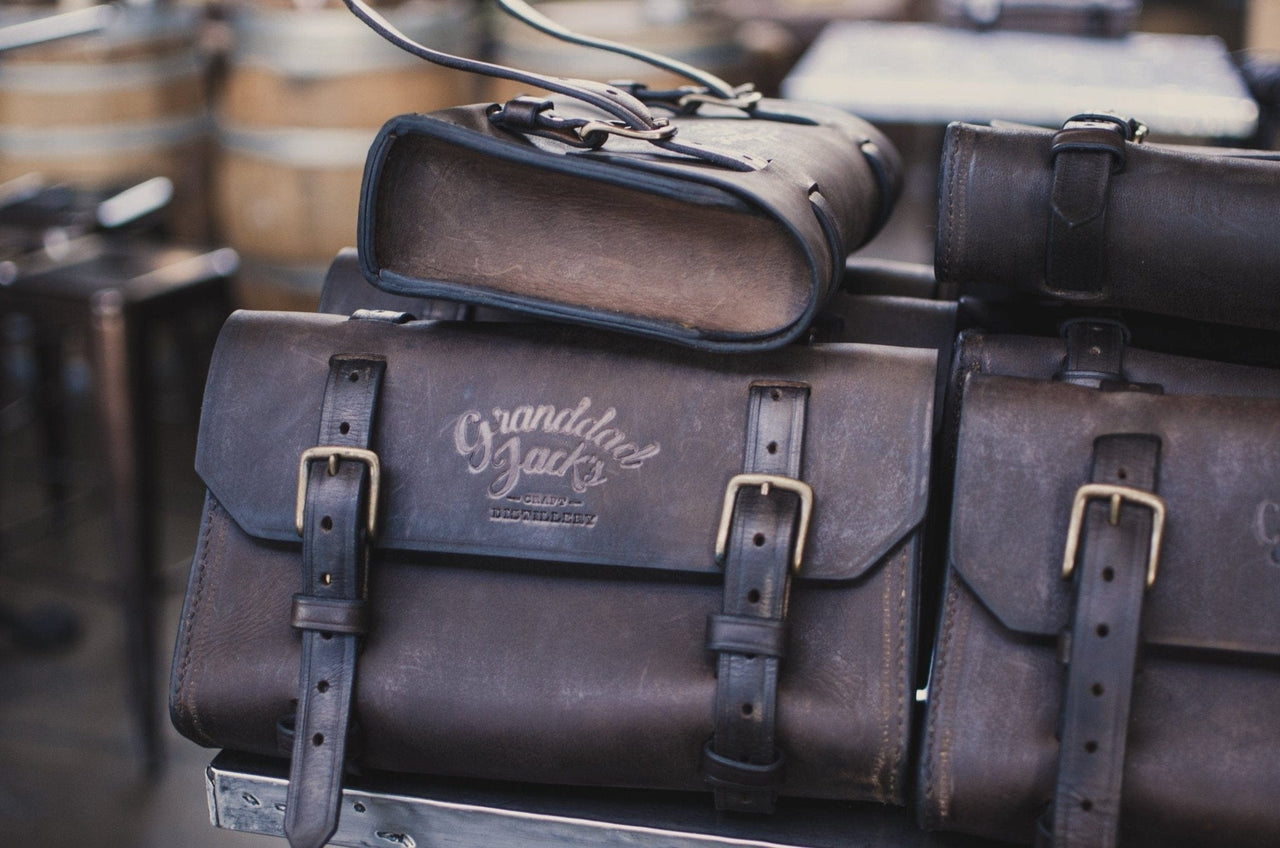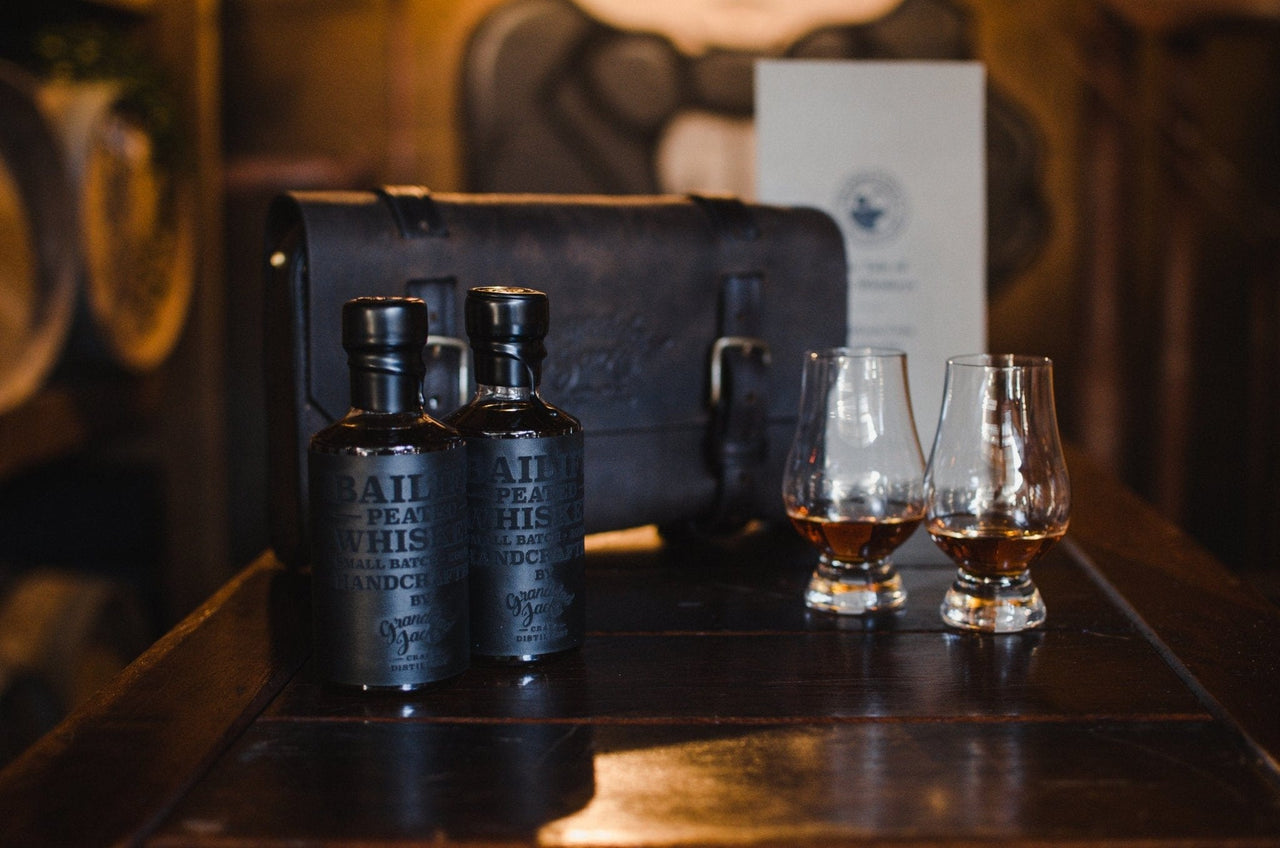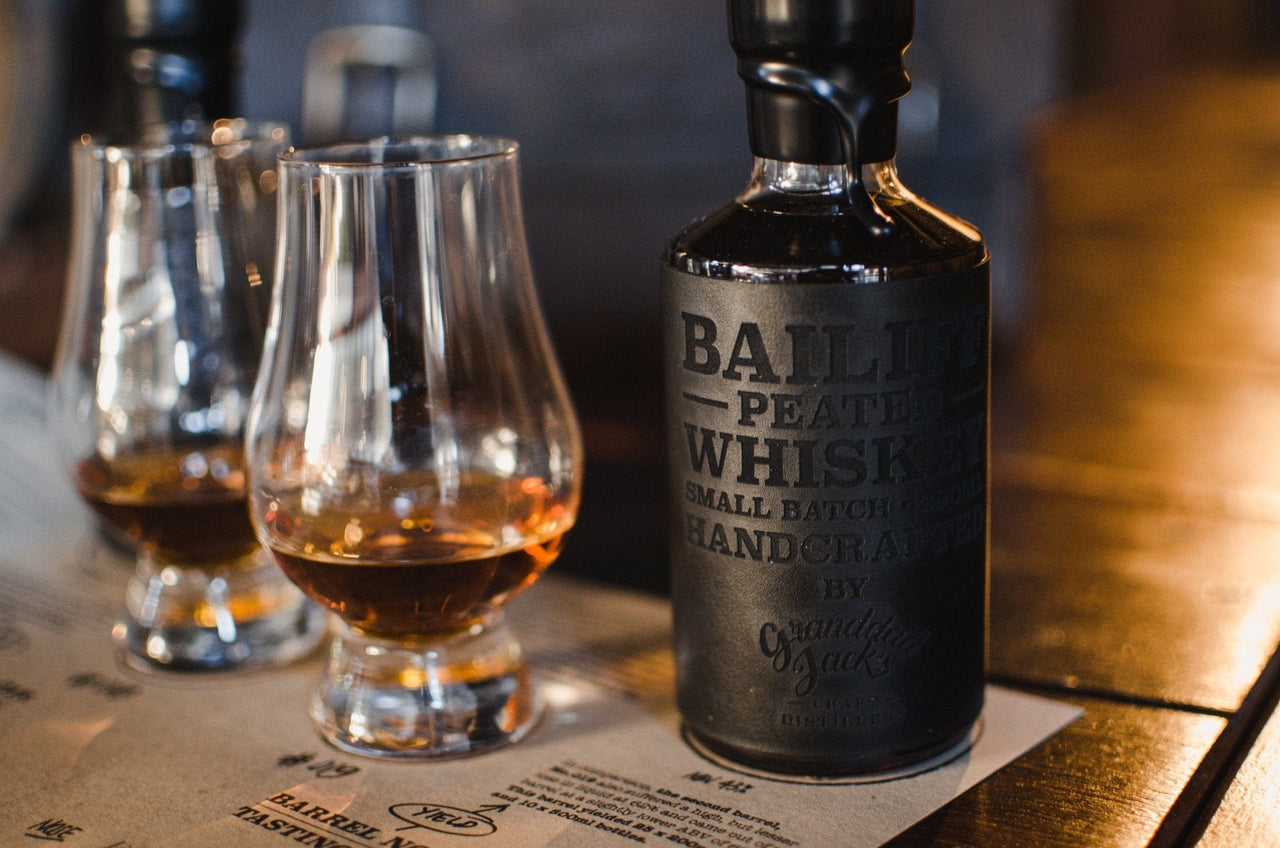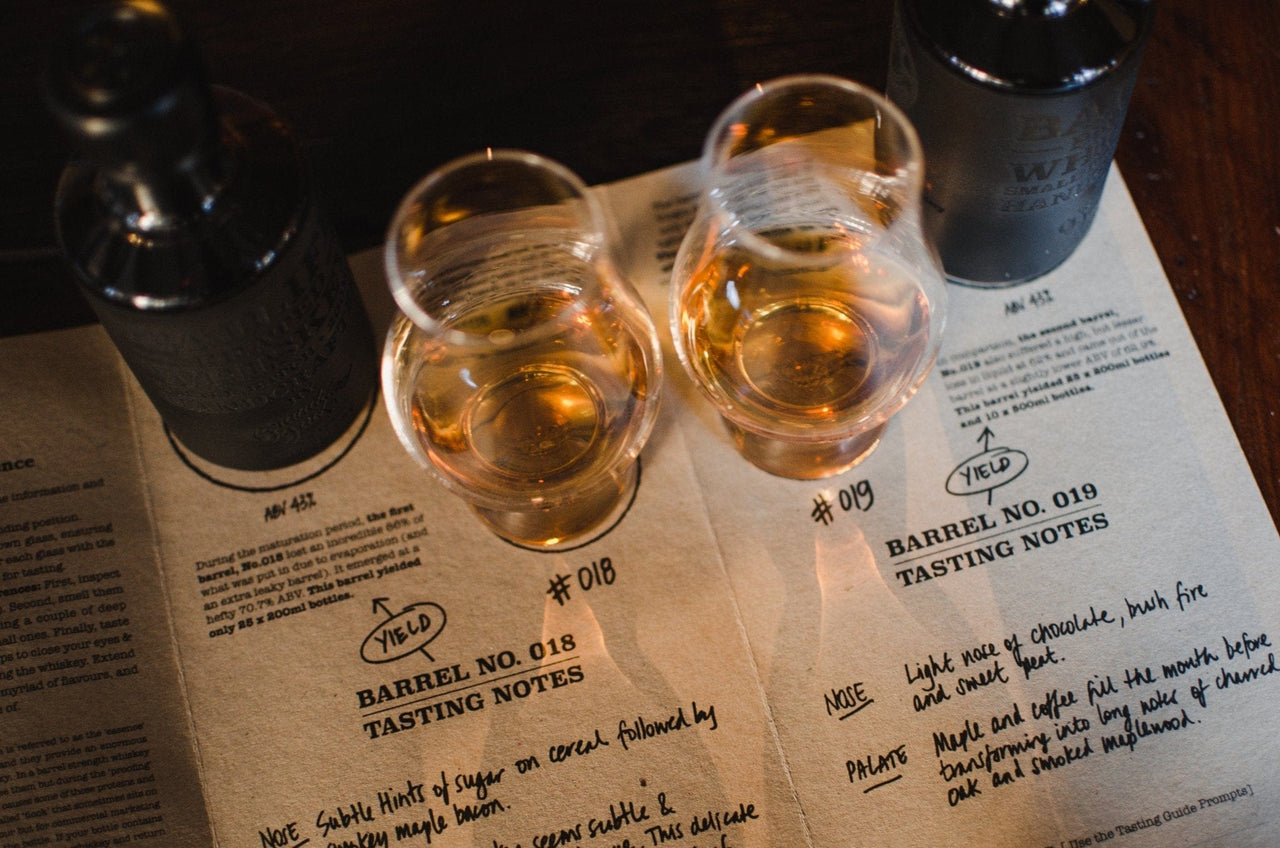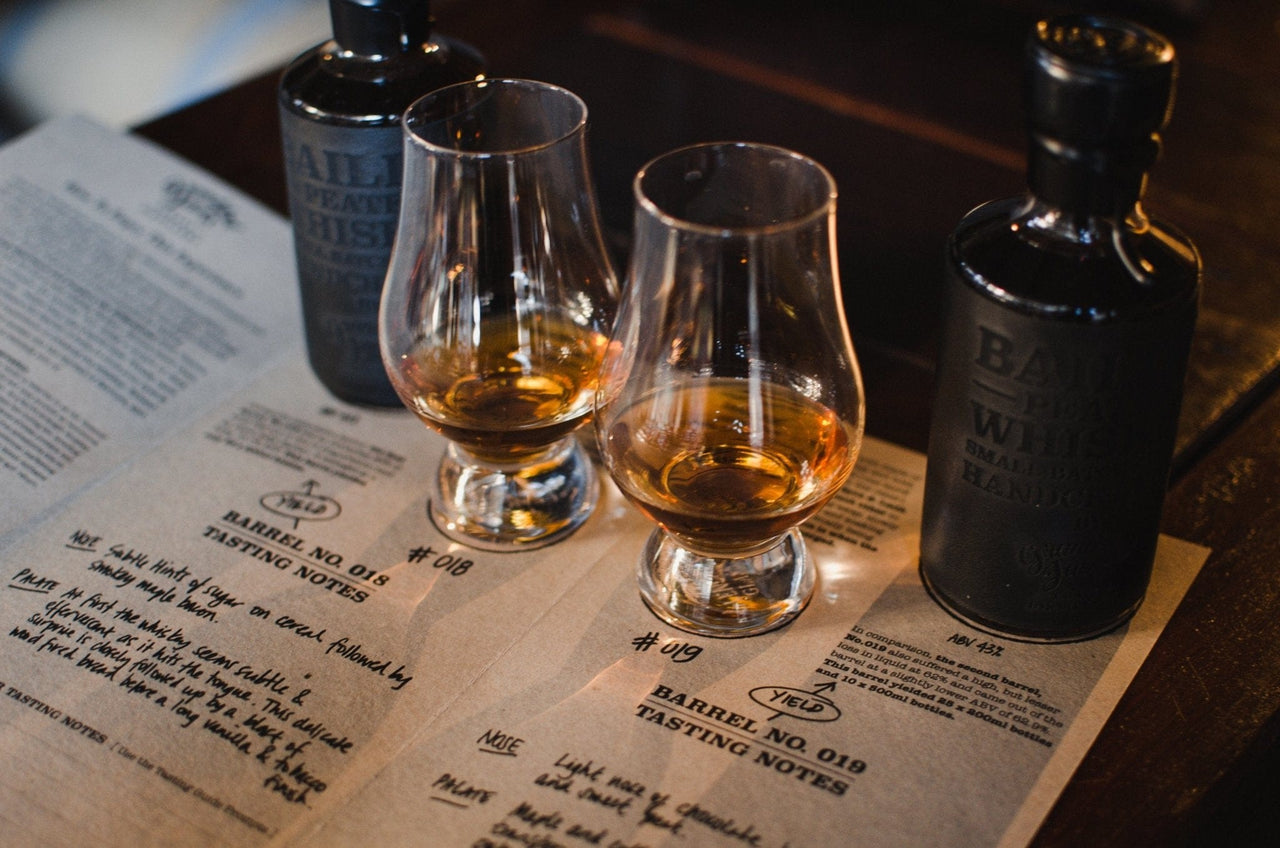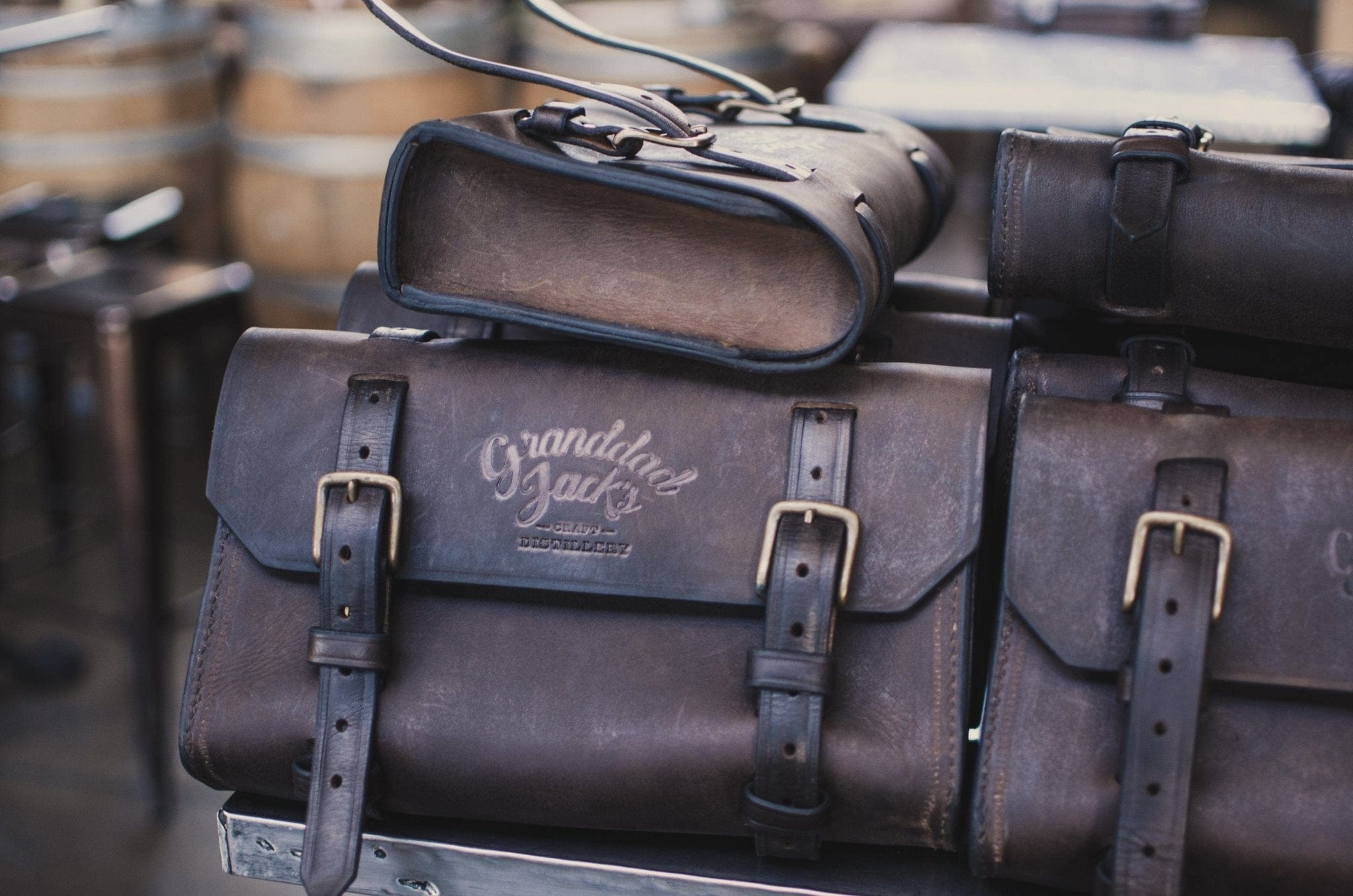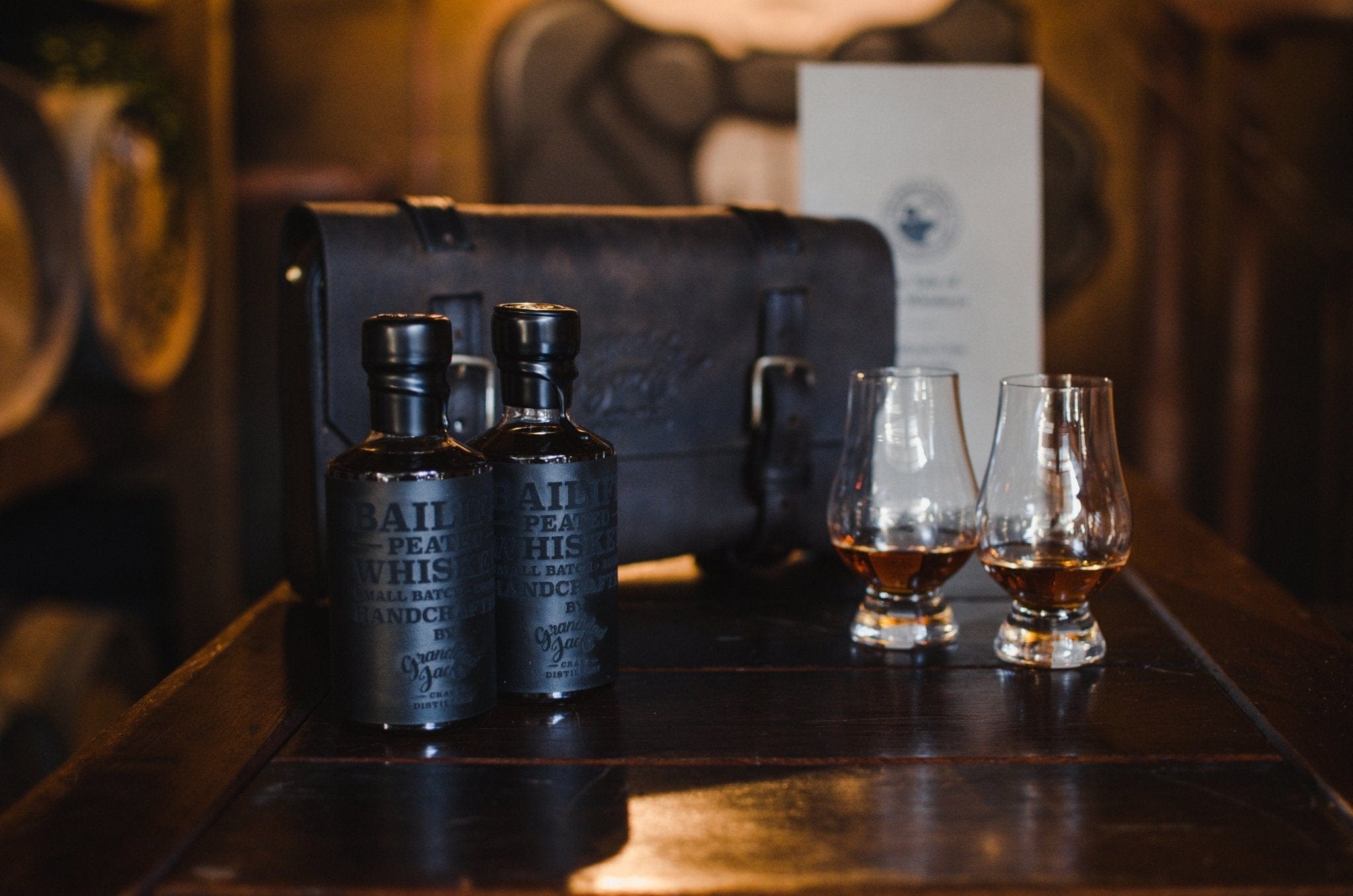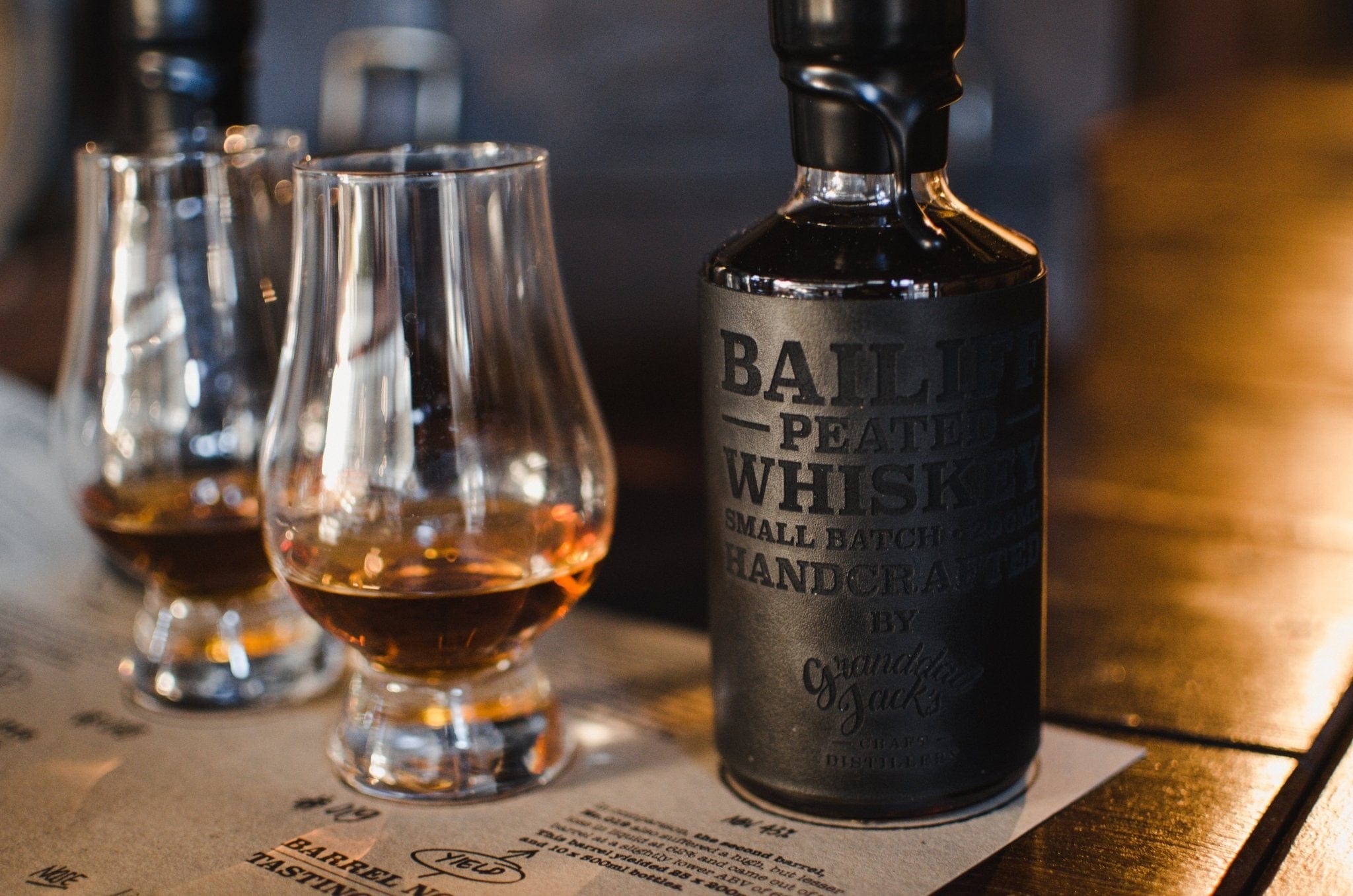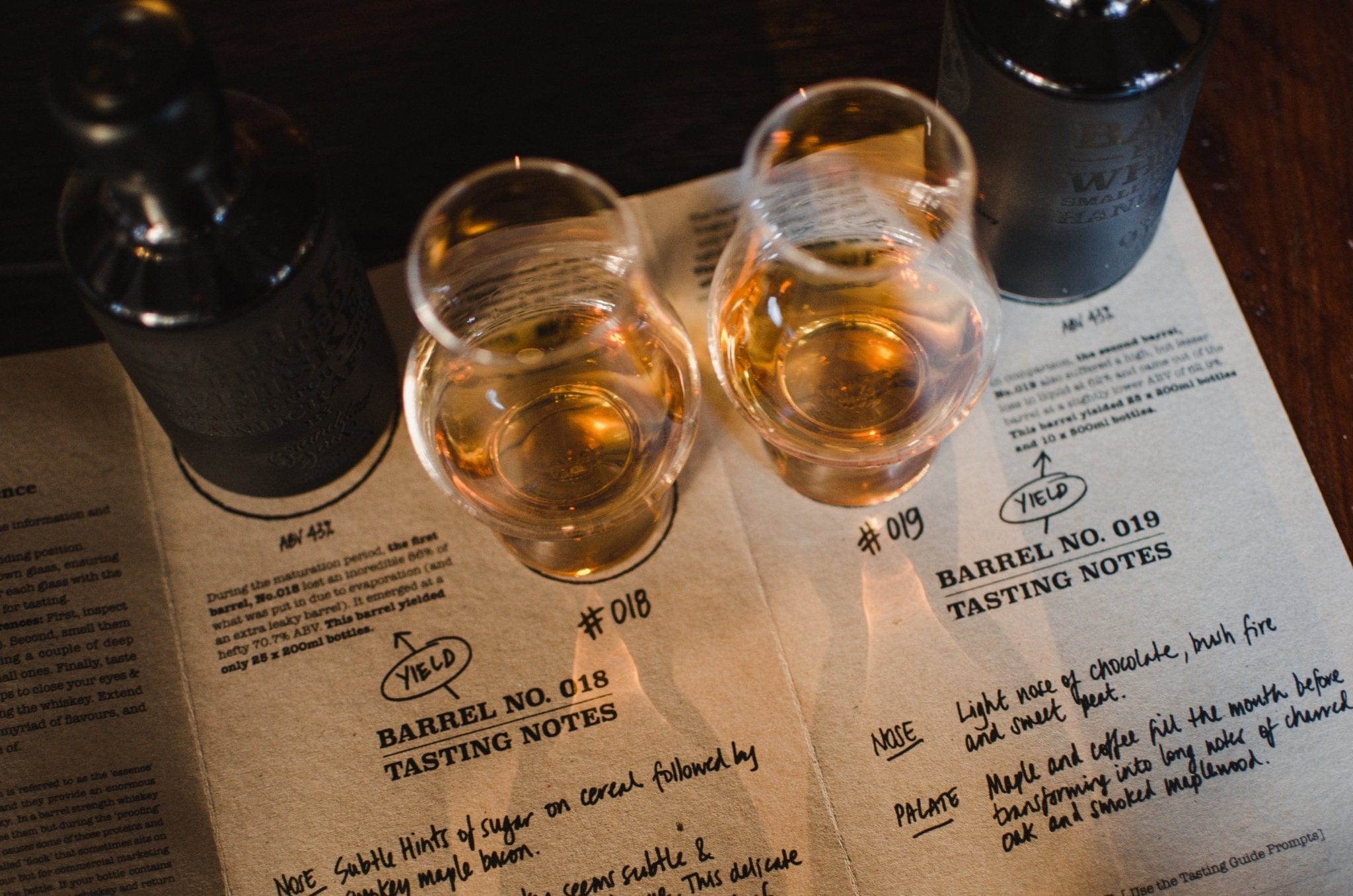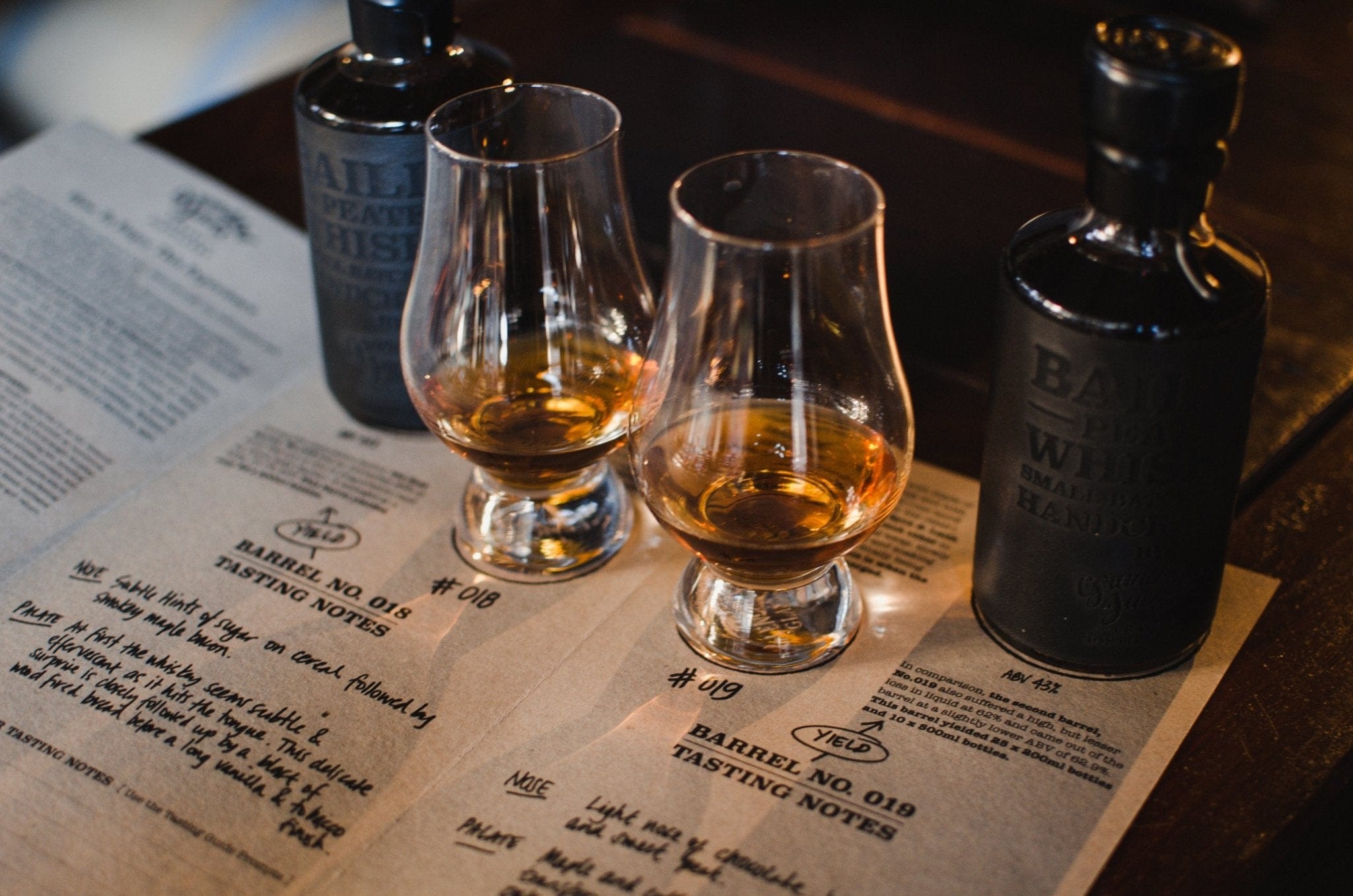 carefully crafted, bottled, labelled, waxed and packed by our family.
WE HOPE YOU ENJOY OUR SPIRITS & EXPERIENCES AS MUCH AS WE LOVE MAKING THEM.
DIRECT TO YOUR DOOR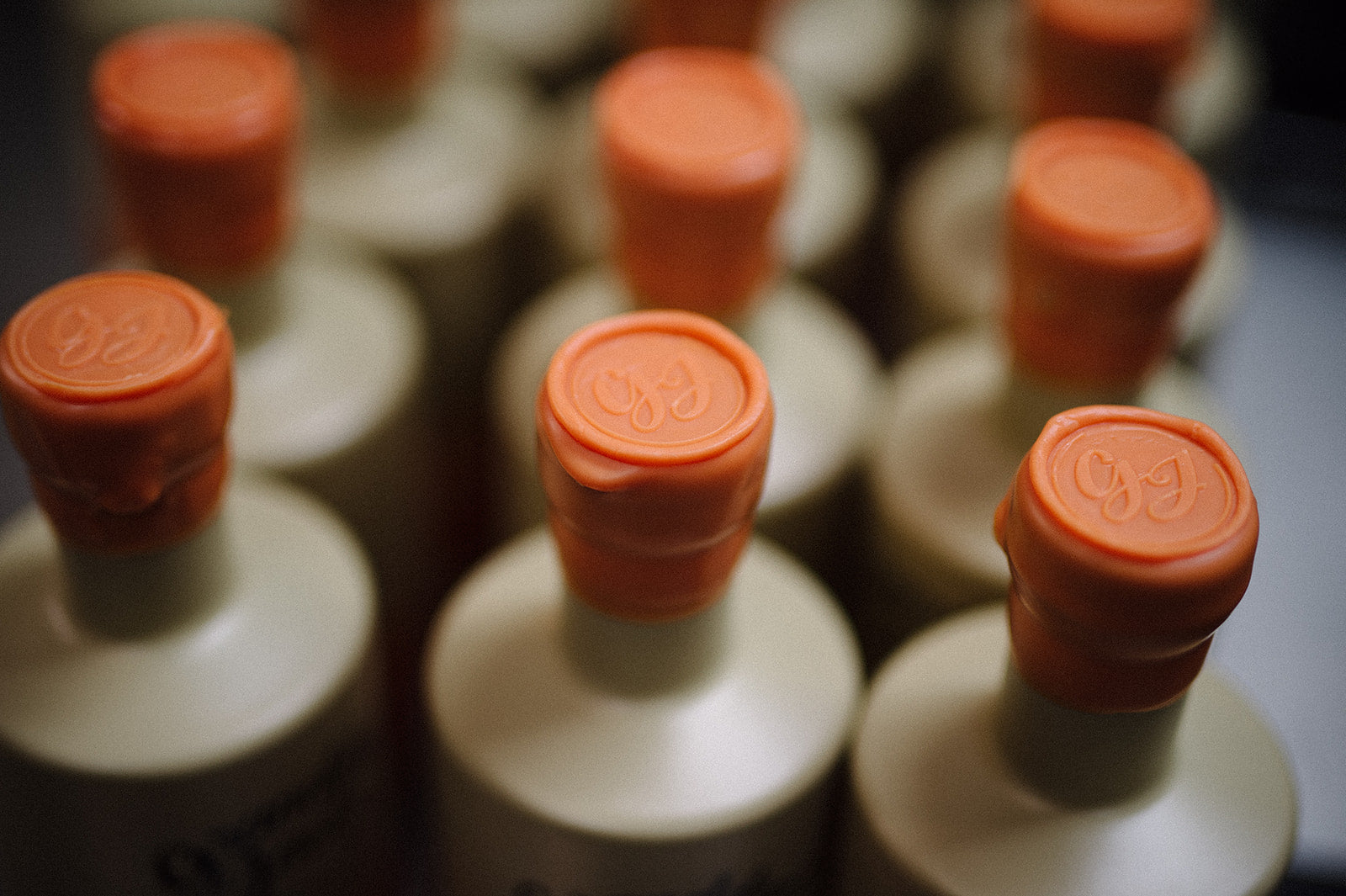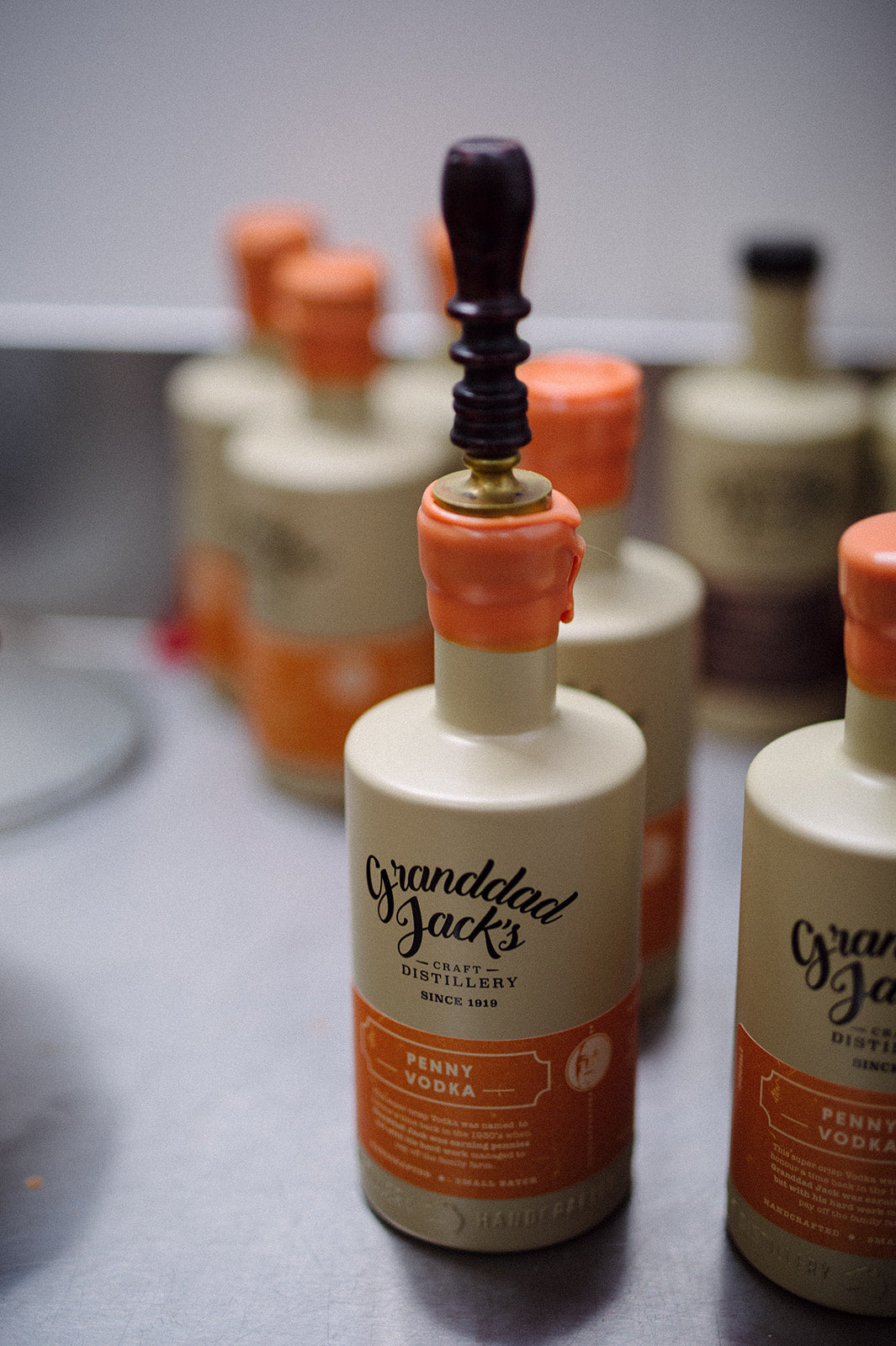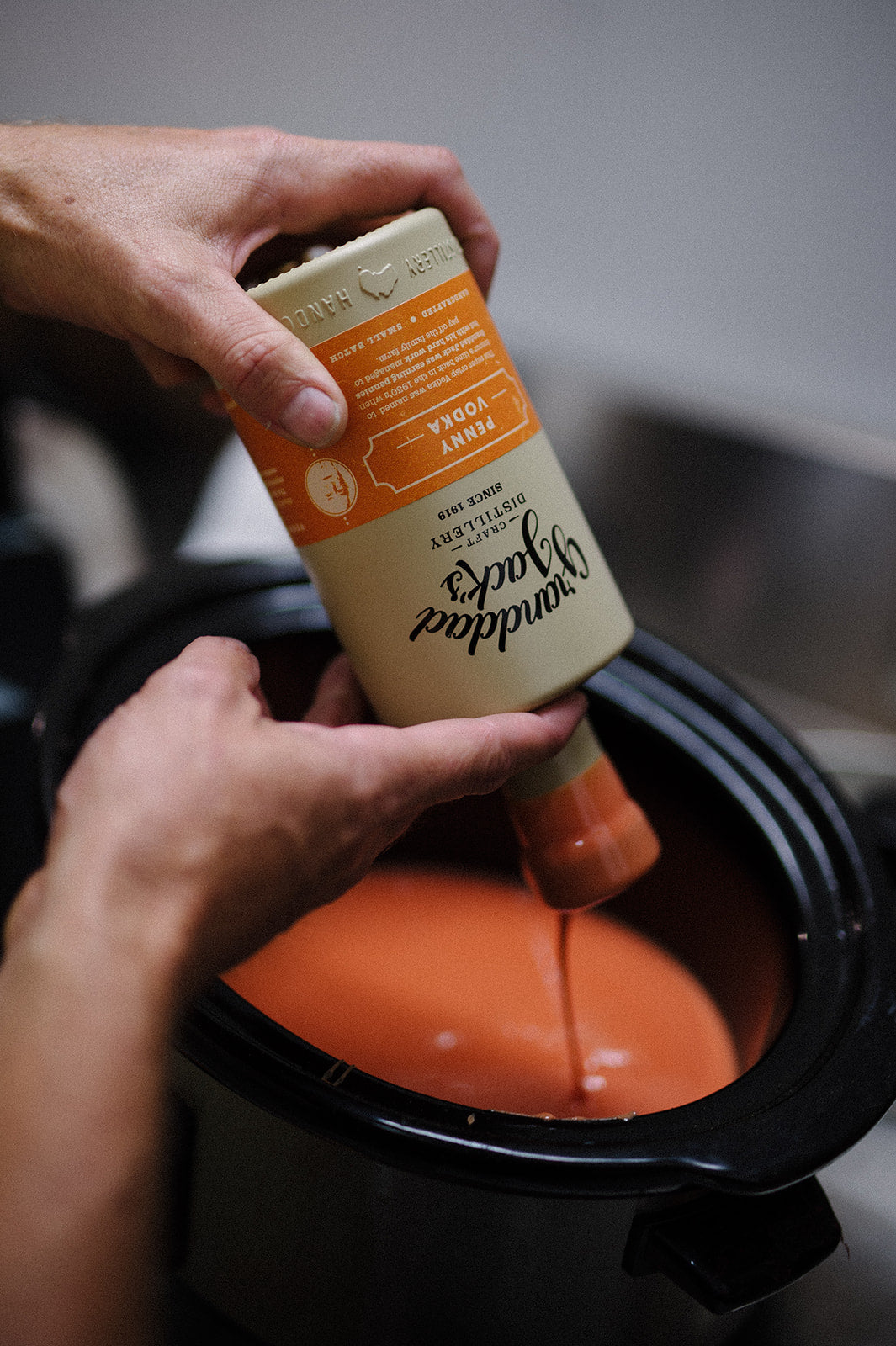 create the experience a home
here are a few things we love to pair with this spirit
THE TALE OF TWO WHISKEYS

THE ULTIMATE LESSON IN MATURATION
[ barrel no.18 vs barrel no.19 ]

We often fall in love with the artistry that surrounds making great spirits, but in reality distilling comes with a heavy dose of science. Variables (and the combination of those variables) like temperature, time, ABV, barrel etc add a touch of the unknown which makes the wait for maturation of small batch spirits very exciting and the final product unpredictable and unique.

This is the tale of two whiskeys. Whiskeys that started off as one and the same, but then transformed during the ageing process, each emerging with its own distinctive flavour and characteristics.

This incredibly small batch release provides a rare opportunity for a lucky few, to experience & compare the affect that environment and the process of maturation can have on the end product.



Your purchase comes packed in a limited edition, handcrafted leather satchel & includes 2 x 200ml bottles (Each filled with 1 barrel's liquid), hand labelled and waxed.
Our releases are currently all single barrel releases. We will never release another barrel or batch the same. Our whiskey truly is small batch & handcrafted.

When pricing our releases, we take into consideration the size of barrel, 'angel share', number of bottles being released and the style of whiskey. This means, when we release a whiskey from a large barrel and have more bottles available we reflect this in the price.

newsletter pre-release
Online Only | While Stocks Last

Thursday - from 12pm
26th November 2020
public release
Online & Tasting Room | While Stocks Last

Friday - from 3pm
27th November 2020
THE MAKING OF BAILIFF PEATED WHISKEY
incredibly small batch whiskey
ABOUT THE RELEASE
These whiskeys started out as the same liquid, brewed out of 100% heavily peated malt and distilled in the same batch on the same day. Their journey parted when the, then 65.88% ABV liquid was divided in half & sent to hibernate into two separate small 20L barrels. Each barrel with its own characteristics - as a result of the Cooper's hand crafting.

The barrels were both made of Virgin American Oak and both only lightly charred (one more tightly coopered than the other). The whiskeys spent 2yrs & 1mth sitting right beside each other in our barrel room, ageing away, slowly leaking, evaporating and soaking into the wood until finally being ready for bottling. This is when the differences emerged.


barrel no. 018

During the maturation period, the first barrel, No.018 lost an incredible 86% of what was put in due to evaporation (and an extra leaky barrel). It emerged at a hefty 70.7% ABV.

This barrel yielded only 25 x 200ml bottles.

ABV: 43% | 200ml bottle
Release Date: 26th June 2021
TASTING NOTES
three master craftsmen
Luke Ridden
THE DISTILLER & GREAT GRANDSON
Australia's youngest commercial distiller and international award-winner, Luke Ridden is the proud Head Distiller here at Granddad Jack's Craft Distillery. Granddad Jack left an indelible impression on Luke's life and this whiskey was born of a promise made long ago in his honour.

For this whiskey release, we sought the expertise of American-based distiller, Blake Heffernan who played an integral role in laying the foundations for our very first release.

A huge part of maturing a fine whiskey is the barrel in which it ages. We knew it would require a Master Craftsman to perfect the craft by hand and create our very own barrels. Every single barrel is handcrafted and charred to our specification.

Bear is a long time friend of the family and experienced carpenter who spent over a year perfecting the skills to make our barrels.

Trevor (TLoco Leather)
leather craftsman
The Satchel carrying 'The Tale of Two Whiskeys' was handmade by local Master Leather Craftsman Trevor (TLoco Leather). His skilled hands designed the bag to be repurposed, as a tool bag or to weave the straps through the bars on your bike or motorbike and use as a saddle bag. #granddadjacks, we'd love to see where your bag goes next.

We worked closely with Trevor to create something truly special to house this special experience. The concept of the satchel came from the prohibition period in the early 19th century from a time when Granddad Jack was born and people would hide try & hide their precious spirits.

In the spirit of our Granddad Jack, we've created something to be kept and cherished long after the bottle has been emptied - an art form captured in a gift to last generations.

We set out with an ambitious idea to create something one of a kind to tell the ultimate lesson in maturation.

This release is presented in a handcrafted work of art using traditional methods and skills slowly becoming lost to time.

This book was entirely constructed by the skilled hands of Trevor - traditional leather craftsman.

With hand pressed embossing and fine stitching, this satchel has been carefully crafted for the unique purpose of holding this very special release.

WHY BAILIFF WHISKEY?
After several months of working away on a sheep station, Granddad Jack returned to the family farm. Shortly after he arrived he answered a knock on the door only to find a Bailiff standing there telling him nothing has been paid on the farm in years! With his father passing before he was born, Granddad Jack convinced the Bailiff to give him more time, promising to make payment.

The Bailiff said, "I'll take your word for it, and if you fulfil your promise, you won't see me again." Within months the debt was paid in full! A hell of an effort for a 14-year-old boy.

This whiskey is about keeping a promise. Our family promise was to one day make the finest whiskey to celebrate Granddad Jack's life. This whiskey is made by our family for you to enjoy.

And remember, if you don't want to see the Bailiff... keep your promises!
Here's to a promise kept!